CDKN Programme Knowledge Accelerator Supports Various Initiatives to Build Heat Resilience of the Cities and Capacitate School Students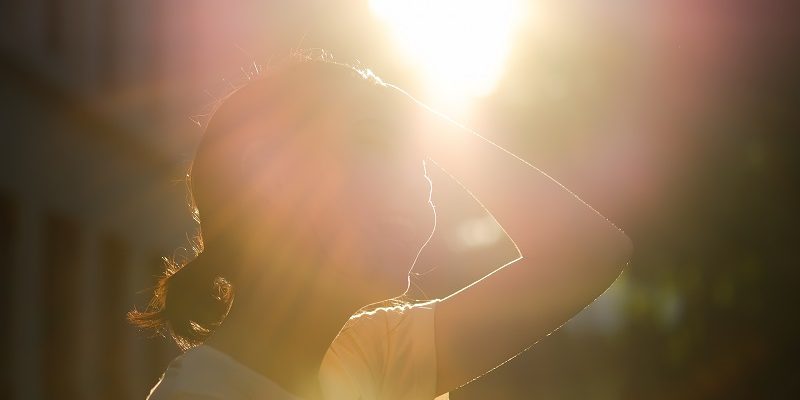 Taru Leading Edge Pvt. Ltd. organised a webinar on the 29th January 2021 under the CDKN Knowledge Accelerator Programme, with a focus on building urban resilience to heat stress. The webinar was part of the 'Urban Health and Climate Resilience' project, supported by CDKN and conducted by TARU in Surat and Ahmedabad. The project helped to prepare a heat resilience toolkit to support cities in preparing heat action plans and undertook several capacity building initiatives, particularly focusing on engaging schoolchildren in monitoring heat in cities by training them as Earth Leaders.
TARU installed sensors in four schools in Ahmedabad as a part of the Earth Leaders Programme, which recognises children as Earth Leaders and contributes to building awareness on environmental challenges. The sensors will help in generating data on air quality, including CO2, PM2.5 and PM10 levels, besides ambient temperature and relative humidity. A website has been developed for real-time monitoring, processing and display of the data collected from the sensors installed in the schools; the data is also available for public access. It is hoped that the sensors will help in creating data for the city government and other stakeholders for adaptation and resilience planning. At the same time, graphical display (for the understanding of children) will be available in the schools, along with the advisories based on data on parameters. Similar sensors will be installed in three schools in Surat in the next few weeks.
The webinar in January was moderated by Dr Shehnaaz Moosa, Director, SouthSouthNorth, who explained how climate change was leading to frequent, severe, and longer heat waves during summer, thereby impacting public health, environment, infrastructural services and the economy. Several experts participated in the event. Dr. Harshal Salve, Associate Professor, All India Institute of Medical Sciences (AIIMS), Delhi, spoke on the rising incidence of heat waves in India and the South Asia region and stressed on the need for evidence-based research for informed decision-making. Dr. Mahaveer Golechha, Associate Professor, Indian Institute of Public Health, Gandhinagar, discussed the policy response to heat stress in Ahmedabad.
Dr. Vikas Desai, Technical Director, Urban Health and Climate Resilience Centre for Excellence, Surat, focused on the need to bring together academicians and stakeholders for research and capacity building. Mr. Rohit Magotra, Deputy Director, IRADe, presented on the project aimed at minimising heat stress risks in India by developing spatially differentiated (ward-wise) gender-sensitive Heat Stress Action Plans, which consider spatial vulnerability during extreme heat events. Such an approach helps to identify the impacts of extreme heat events on health, work productivity and the livelihoods of the vulnerable population and to select appropriate, innovative and affordable climate adaptation measures.
The 'City Heat Resilience Toolkit,' prepared by Taru under the CDKN-KA programme, was released during the webinar. The toolkit aims to minimise the impacts of heat stress by identifying the causes and recommending relevant solutions to cities in India. It is complemented by a demonstration kit that uses the example of Surat city. Mr. Manu Prakash, CEO, Taru Leading Edge, concluded the webinar by stressing on the need to invest on such programmes and to finance such practices on a large scale.