Cities discuss development of sustainable cities at the Green Cities Conference in Melaka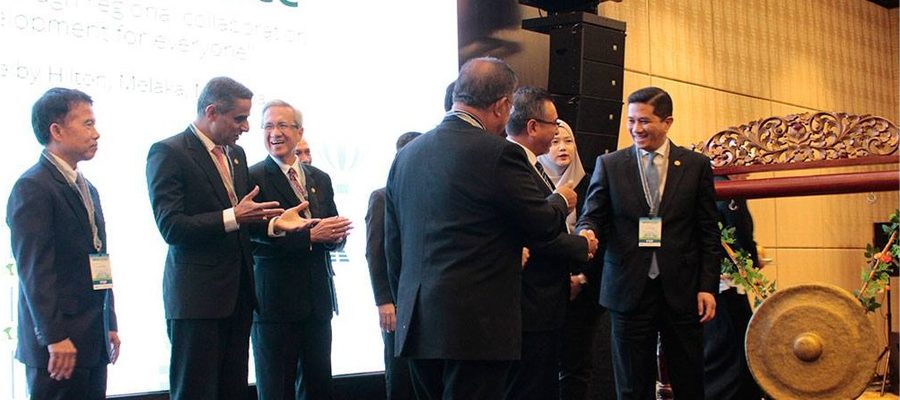 In our bid to enable peer-learning among cities and sub-national entities, ICLEI South Asia, as a technical partner, supported the Green Cities Conference in Melaka from the 1st to 3rd of October, 2018. The Conference hosted by the Melaka province in Malaysia, was supported by the Asian Development Bank and conducted by the Center for IMT-GT Cooperation and the Green Growth Foundation.
ASEAN cities, technical partners and funders gathered at the conference and called for a collaborative effort to address the ever increasing challenges faced by ASEAN cities with respect to addressing climate change impacts and managing scarce resources in a sustainable and environmentally friendly manner.
Partnerships which include public entities, private enterprises, the community and professional stakeholders hold the key to defining and accelerating towards a new green growth agenda that addresses the United Nation's (UN) Sustainable Development Goals (SDG), Paris Agreement targets under COP21 and ASEAN Sustainable Urbanisation Strategy (ASUS) goals. Sub-regional cooperation mechanisms such as the Brunei – Indonesia, Malaysia, Philippines – East Asia Growth Area (BIMP-EAGA), Indonesia-Malaysia-Thailand – Growth Triangle (IMT-GT) and the Greater Mekong Sub-region (GMS), are key to aggregating city and sub-national level actions, allowing for a coordinated effort in the region and leading to greater impact.
ICLEI South East Asia and ICLEI South Asia offices provide technical support to further the new green growth agenda in cities and sub-national entities in this region. With support from the Asian Development Bank, ICLEI offices supported Melaka State in developing a province-scale greenhouse gas emissions inventory (2014) and are currently developing the Green City Action Plan for the city of Kota Kinabalu.
Mayor of Kota Kinabalu – Datuk Yeo Boon Hai, and Ms. Soumya Chaturvedula, Deputy Director, ICLEI South Asia presented the key provisions of the Green City Action Plan for Kota Kinabalu. The basis for the transport sector actions in Melaka's Green City Action Plan, which is the GHG emissions inventory, was also presented by ICLEI.
Specific interventions that Melaka city-state should undertake to promote sustainable public transport and sustainable mobility initiatives were also discussed by the State of Melaka. Penang City Council also presented its transport master plan. The Asia LEDS Partnership Secretariat is hosted by ICLEI offices in Asia (South Asia, Southeast Asia and East Asia). Its role in enabling peer learning and the ongoing Communities of Practice on Grid Integration of Renewable Energy, Multi-level Climate Governance, Blended finance and green bonds and sustainable mobility were also presented and discussed, evincing a strong interest from all participants, cities and practitioners alike.
The Green Cities Conference also resulted in showcasing private sector and community led interventions in urban agriculture, building food networks to reduce food miles, social housing and education for sustainable development as well.