Communicating biodiversity conservation with schools in Kochi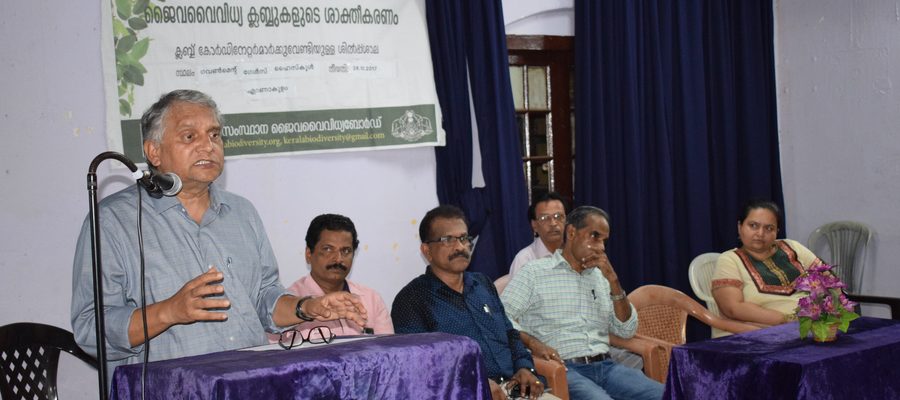 As part of the INTERACT Bio project, an initiative has been commenced from October 2017, which is aimed at communicating biodiversity conservation with the school children of Kochi. Ten schools in Kochi have been selected for this initiative.
A set of activities (presentation on global biodiversity hotspots and significance of biodiversity, quiz competition, inter-school drawing and bio-craft competitions and development of school biodiversity registers) have been planned for the participating schools. The initiative has received enormous support from the schools. In the first round of activities, presentations and quiz competitions are being organised in all the participating schools.
With the aim of spreading the need for conservation of biodiversity and the role of schools in the same a one day workshop with school teachers in Kochi was organised by the Kerala State Biodiversity Board in Kochi on the 28th of October, 2017.
This workshop was attended by school teachers from 150 schools in Kochi. Dr. SC Joshi, Chairman, Kerala State Biodiversity Board was the Chief Guest and stressed on the need to have active biodiversity clubs in the schools. ICLEI South Asia also participated in the event and addressed the gathering and extended technical support to schools in the development of school biodiversity registers.