Community Bin Removal under Sunya Project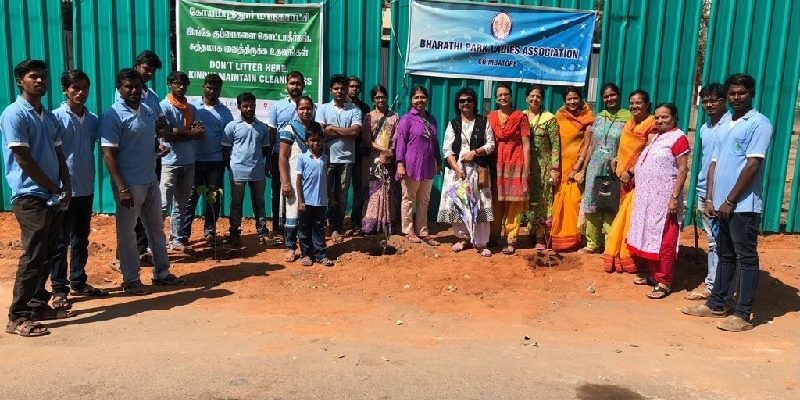 After the successful launch of CapaCITIES Sunya Project, the Coimbatore City Municipal Corporation (CCMC) officials, stakeholders and ICLEI team conducted awareness campaigns on source segregation in wards 22 & 24. The ultimate aim to reduce the quantum of waste is going to compost yard. In order to achieve 100% source segregation and collection, the team decided to take up initially four streets in ward 22 and three streets in ward 24 namely Alagesan road, 6th, 7th and 8th cross roads of Bharathi Park and Father Randy, West Sambantham and Light House roads respectively.
The volunteers covered all households and commercial establishments in all seven roads of wards 22 & 24. The conservancy workers are collecting waste only in segregated manner from the residents. After ensuring 100% source segregation, the CCMC has removed community bins from the above said roads. Particularly, the light house road in ward 24 and Bharathi Park 8th cross road in ward 22 were used to dump waste, therefore these places are planted with different species of saplings and converted into beautiful green spaces.
The volunteers have been covering rest of the streets of ward 22 & 24 to make them "Bin Free Wards".