Engagement Building Grants released for Bangladesh; cities begin work on urban drainage and roads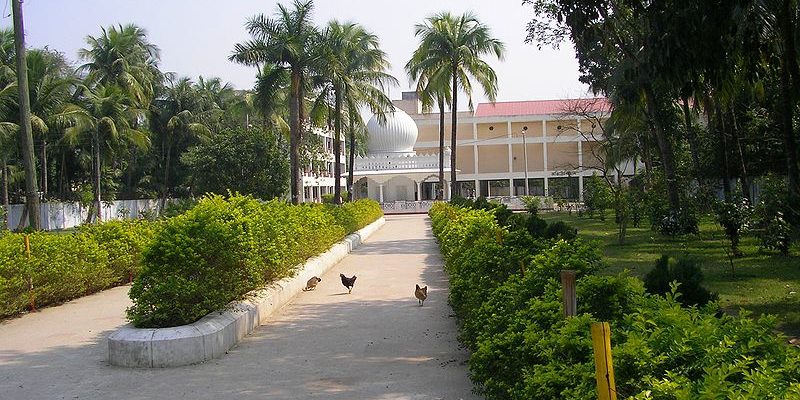 Two cities in Bangladesh have received Engagement Building Grants to kick start their initiatives. With the help of the funds, the Mongla Port Municipality and Kushtia Municipality in Bangladesh will implement a pilot based on the City Resilience Strategy that has been developed under the ACCCRN project. Both the cities that have received their first tranche and are all set to begin their work targeted on improvement of drainage in pilot areas to improve sanitation, road network and health in the city. The Engagement Building Grants are provided by the Rockefeller Foundation and facilitated by ICLEI Local Governments for Sustainability South Asia.
In Mongla, the project on "Improvement of Urban Drainage System to Manage Flood Risk by Incorporating Climate Adaptation Measures" includes both stakeholders' awareness building programme and construction of drains. Through the implementation of this project, the residents will be directly benefitted by increased mobility and transportation services during floods, and reduced vulnerability to both vector and waterborne diseases. The residents will also get access to uncontaminated surface water. Besides, the Municipality will also get a well-managed drainage system that will reduce the yearly maintenance and improvement cost for drains. Finally, the city health department will be benefitted as for reduced loads of patients and medical services to be offered.
For Kushtia, the project under the allocated funds is titled "Construction of RCC Drain & Supporting Road to Save and Improve the Life Standard of the People at Gorai Ashroyan Phase-2". The project that aims to improve the living conditions of about 4,000 slum people of Gorai Ashroyan Phase-2 area consists of three major parts: construction of roads and drains; conducting workshop with the stakeholders on climate change issues; and raising awareness regarding the impact of the project on climate change related issues. The Municipality is expecting that after the implementation of this project, people can commute without much hassle. The initiative will also ensure convenience in moving and transporting goods to and from their home during a flood.
The two projects will span over nine months, starting from first week of February 2017.