Here comes the light: Kochi's solar city master plan now approved!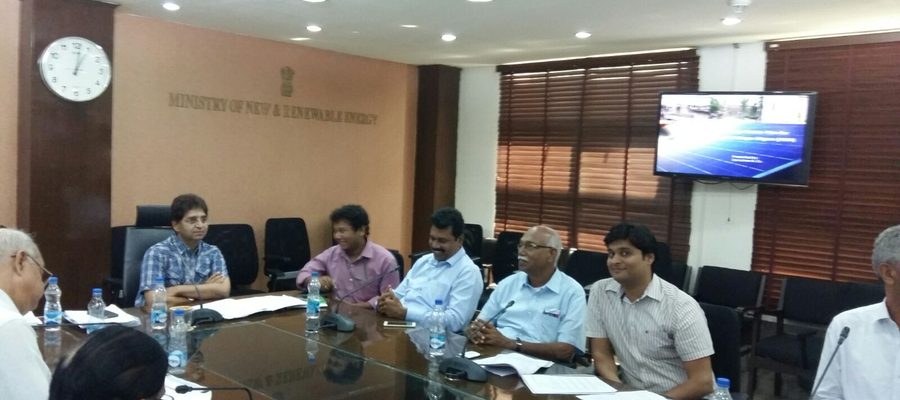 Union Ministry of New and Renewable Energy (MNRE) has approved the Rs. 696-crore master plan for the Kochi solar city project.
The project is part of the Centre's ambitious scheme to develop solar cities in selected regions across the country. The master plan for Kochi was approved at a meeting of MNRE held in New Delhi on Friday, September 11th, 2015. ICLEI South Asia was engaged by Kochi Municipal Corporation to prepare the solar city master plan report for the city. The report was completed in 10 months' time. The master plan report was reviewed by a high level technical committee which looked at the various aspects of the solar city plan and has approved it.
The master plan has envisaged that the city will need 975 million units (MU) of power per year by 2021. It is estimated that the city can achieve an "aggregate reduction of 155.42 MU" in conventional power consumption in five years.
The MNRE officials praised the solar projects implemented at the Cochin International Airport Ltd., besides highlighting the use of solar panels for the 78 air-conditioned ferries that Kochi metro rail will procure for modernising the water transport in the city.
"Kochi has now improved its chances of becoming the first 20 smart cities in the country after the approval of the solar city master plan, as it's a major component in the smart solutions being developed by cities vying for the smart city tag," said Mr. Chammany.
A solar cell will now start functioning at the corporation to help residents and provide expert advice on how to make their homes more energy efficient.
"An expert will be employed under the project to provide technical information for public and private institutions as well as individuals," said town planning committee chairman K J Sohan.
Commercial and residential units can avail subsidies for installing and using solar water heaters, solar panels on roofs and solar PV power plants. There is a lot of scope for saving energy by shifting to CFLs and LED lights. Awareness programmes will be held in schools and commercial institutions to promote solar energy.
More information about our "Development of solar cities" project can be found here.