How do people in Asia experience climate change? Find out in Climate Asia reports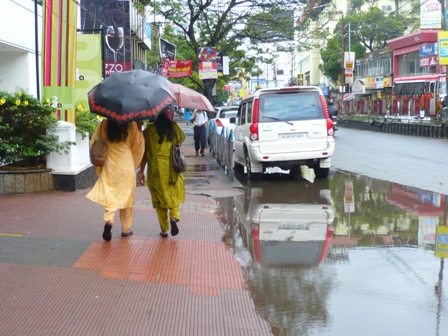 All country reports are now available, both in English and regional languages too (Bengali and Nepali)!
Climate Asia is reportedly the world's largest study of people's daily experience of climate change in seven Asian countries: Bangladesh, China, India, Indonesia, Nepal, Pakistan and Vietnam. How do people in Asia live with climate change now? How will it impact their future and how will they shape their own environment? And what are the most effective ways the media, governments, organisations and businesses can support people to adapt to climate change? These are the questions behind Climate Asia, a project aimed to establish the best ways to use media and communications to provide people directly affected by their changing environment with the information they need to respond.
The data collected from interviewing over 33,500 people are available on the Climate Asia Data Portal, where – in addition to the country and regional reports – visitors can find a more detailed analysis of the findings as well as the research tools that have been used. A communication guide and toolkit will support organizations and local governments working in the field to create effective and tailored climate change communication initiatives.
The India specific report just released provides an interesting insight into the situation in the country: 90% of the people interviewed feel that their ability to earn money has been affected by the changes in weather and resource availability but only 30% are willing to make changes to their livelihood. 42% do not feel informed about how to respond to changes and 46% have confidence in local government to take action, compared to 24% in NGOs. These outcomes corroborate ICLEI's advocacy and work on the crucial role that local governments play when it comes to climate change, and their responsibility in reaching out to the larger public. The unique data available on the portal now provides cities with valuable information that will help them support their citizens to adapt to the changing environment.
More information can be found on the Climate Asia Portal. Policy makers can find out how Climate Asia's research can help them by clicking here.
For the India report, click here.
For the Bangladesh report, click here.
Click here for the Bengali version.
For the Pakistan report, click here.
For the Nepal report, click here.
Click here for the Nepali version.