HRIDAY cities strive to improve access to heritage sites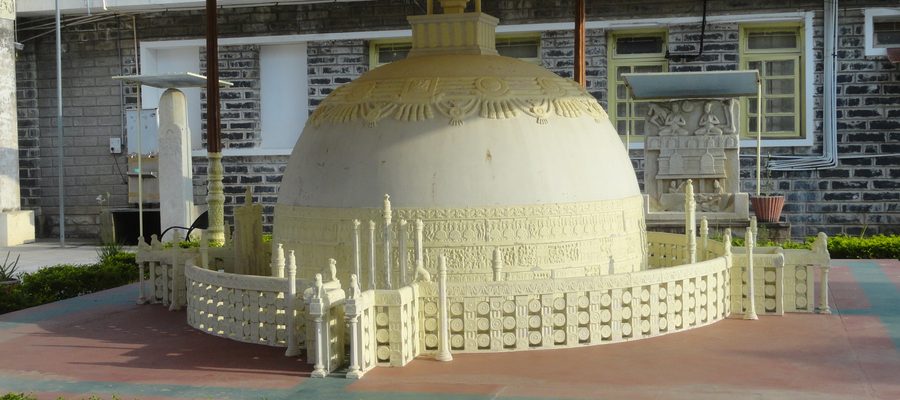 Amravati, a town in Andhra Pradesh and known for its temples and stupas, is now geared up to improve its heritage asset-related infrastructure and additional urban infrastructure, under the Government of India's Heritage City Development and Augmentation Yojana (HRIDAY).
Andhra Pradesh Tourism Development Corporation (APTDC), which is implementing agency for HRIDAY has appointed the executing agencies for "upgradation of approach roads to heritage sites". The onsite execution will begin soon. Once the project is completed with an estimated cost of Rs 9.3 crores, it will provide seamless, improved and comfortable access to Dharanikota Fort, Amaravati Pond, Mahachaitya Stupa, Amaralingeswara Swamy Temple, Kalachakra Museum, Dhyanabuddha Statue and Zamindar Bungalow.
Before this, HRIDAY plan for Amaravati, prepared by ICLEI South Asia and IHCNF, has been accepted by HRIDAY Nationally Empowered Committee (HNEC) to improve infrastructure and amenities.
As of now, HNEC has approved plans for "upgradation of Approach Roads to Heritage Sites", with estimated cost of 9.3 Crores, developing "heritage walkway in Amaravati town", with the estimated cost of Rs 3 crores and "Heritage park in Amaravati," for Rs 6.45 crores.
Amaravati is among the 12 pilot cities included in the Heritage Development and Augmentation Yojana (HRIDAY) for improving the social, cultural and economic ecosystems by augmenting necessary infrastructure with the objective of conserving the rich cultural heritage and enabling better facilities for tourists.
ICLEI South Asia, with its partners, is working as city anchor for three cities – Amaravati, Ajmer and Badami – under the Ministry of Urban Development, Government of India's National Heritage City Development and Augmentation Yojana (HRIDAY). ICLEI South Asia's role as a city anchor includes being responsible for planning, advising, and supporting the City Mission Directorate at the City level for successful implementation of the scheme.