ICLEI Addresses Landscape Degradation in Himachal Pradesh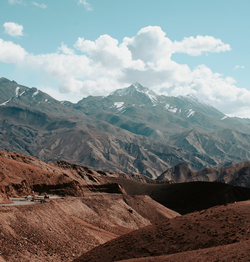 ICLEI South Asia is working on measures to address landscape degradation in the Lahaul, Pangi and Kinnaur landscapes of Himachal Pradesh, as part of the UNDP-supported SECURE Himalaya project.
Detailed discussions were held with the Himachal Pradesh Forest Department to finalise the project methodology and to develop a deeper understanding of the landscape.
The ICLEI South Asia team also participated in a workshop organised by the Wildlife Institute of India. The event was held to improve awareness about the work being done by different stakeholders through the SECURE Himalaya project in the state.
In addition, they consulted the UNDP project team based in Shimla, and interacted with some local stakeholders such as self-help groups and medicinal plant traders.
The background research work is being completed and preparations are being made to initiate field work. The project work will begin as soon as the snow melts and the roads are reopened to traffic.