ICLEI South Asia assesses climate impact on new capital city Amaravati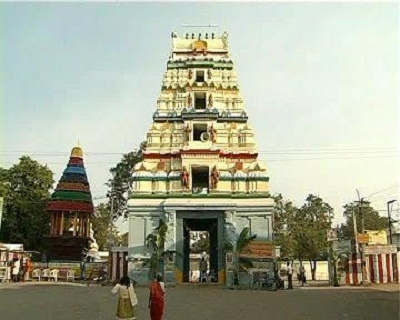 ICLEI South Asia has undertaken a short-term assessment of the impacts of climate change on the development of the new Capital City Amaravati for Andhra Pradesh, India. The new capital city that lies between Vijayawada and Guntur cities on the upstream of Prakasam Barrage on river Krishna was proposed following the bifurcation of the state in February 2014.
The city, with current area of 217.23 sq.km and a population of 97,960, is spread over 25 villages. It is being built into a capital city with "state-of-the-art" infrastructure for housing, administrative and institutional complexes, and basic urban services, including public transport, solid waste management facilities, roads, water supply facilities, drainage, sewerage facilities, as well as social infrastructure such as river front development among others. The proposed capital city is being planned to accommodate a population of 3,540,000 by 2050.
Key components of the study

Climate resilient development, addressing of necessary adaptive measures, while seeking to mitigate future impacts, is the key to achieving the sustainability vision of the proposed Capital City. The study by ICLEI South Asia will cover five sectors of solid waste management, waste water, transport, green / blue / recreational / open spaces, and flood management. It is based on secondary data and literature review and presents a broad picture of issues that may arise due to climate change in the above sectors in the new proposed Capital City. Sector wise recommendations to build resilience in the above mentioned urban systems have also been proposed.