ICLEI South Asia organises Session for City Leaders on Sustainable Transport for Smart Cities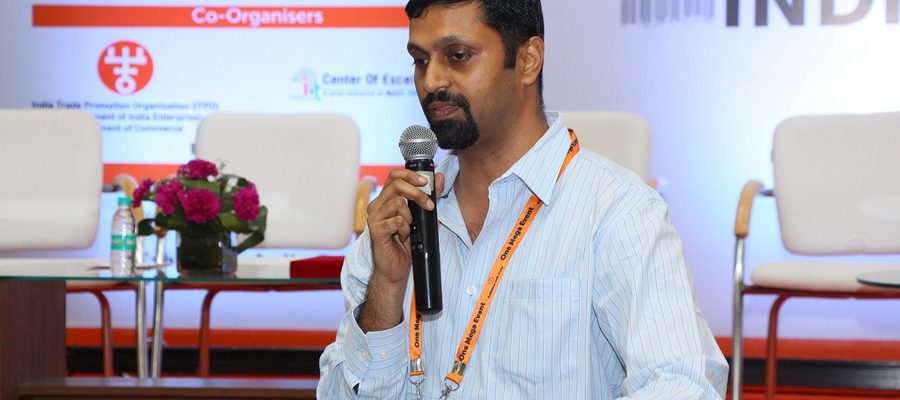 ICLEI South Asia organised a City Leaders Round Table Meeting on Sustainable Urban Transport in Indian Smart Cities at the Smart City Expo 2018 in New Delhi from 23rd to 25th of May 2018.
City leaders from more than 10 cities which included Mr. Siddharth Sihag, Commissioner, Udaipur; Sanyam Aggarwal, Additional Commissioner, Ludhiana; Dr. Sonawane, CEO, Nagpur Smart City Development Ltd; Mr. Mahip Tejaswi, CEO, Gwalior Smart City; Dr. B C Sabata, Government of NCT of Delhi, Mr. Tikender Panwar, Former Deputy Mayor, Shimla among others participated.

The session included presentations by Mr. Ashish Rao Ghorpade, Deputy Director, ICLEI South Asia and Mr. Sandeep Gandhi from Sandeep Gandhi Architects (SGA) on smart mobility solutions in four cities – Udaipur, Visakhapatnam, Ludhiana and Gwalior being worked on by ICLEI South Asia. This was followed by the inputs and suggestion from the officials on ground in the cities.
"We are providing handholding support to these four cities of which Ludhiana and Gwalior are recent engagement. The work is depended on the priority of the cities on transport sector," said Mr. Ghorpade.
Talking about reducing the number of vehicles, Mr. Gandhi mentioned that only 25% of people in India use private transport modes.
Watch City representatives talk during the Smart City Expo 2018 here
"In our cities the issue is not shifting people from private modes to public transport modes, the issue is to retain the people who walk or cycle or use public transport," he said. Leaders from participating cities also provided their inputs on the priority assistance required to implement mobility related solutions under Smart City Mission. They also highlighted the challenges in implementation of the same. Mr. Sihag appreciated the technical assistance provided by ICLEI South Asia and emphasised the importance of handholding support to fast track the implementation of smart mobility solutions which was supported by city leaders from Pune and Gwalior. Dr. Sabat raised the issue of long-term sustainability of various smart solutions which includes disposal of batteries from electric vehicles. Through this group discussion, ICLEI South Asia will try to implement the suggestions from the city representatives in its plan of action, especially for the e-rickshaw project.