Udaipur Mayor inaugurates AAQMS under CapaCITIES project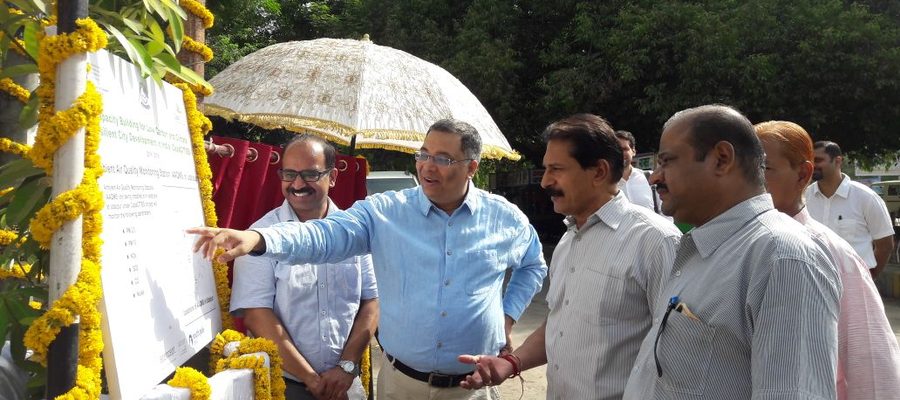 The Ambient Air Quality Monitoring System (AAQMS) was inaugurated at the Sukhadiya Circle Location in Udaipur city on the 30th of May, 2018.
The AAQMS was flagged off by Mr. Chandra Singh Kothari, Mayor of Udaipur; Mr. Keshar Singh Sisodiya, Ward Councilor; and Mr. Shirish Sinha, Deputy Head, Swiss Agency for Development and Cooperation in the presence of ICLEI South Asia team.
"This initiative has been taken to gauge air as well as noise pollution in the city. There is also an application which can help a common man track the data, and become more aware. The AAQMS will help Udaipur Municipal Corporation to prepare and implement policies to control pollution. The main purpose is to raise awareness about air pollution which now is a global problem," said Mr. Kothari.
"It is a small but great step towards fighting air pollution. And only small efforts can lead to big change. I would like to congratulate ICLEI South Asia and SDC team for doing this for our city," he added.
Apart from Sukhadiya Circle Location, three other sensors were installed at Hadi Rani Circle, Police Station near Pratap Nagar Circle, and Suraj Pol Circle in the city.
During the inauguration, the location map with pollution data on the screen was shown. The data will also be available online. Moreover, an Android application (Aurassure) is also available to install to check pollution measurement.