ICLEI South Asia Organises Shared Learning Dialogue in Kota Kinabalu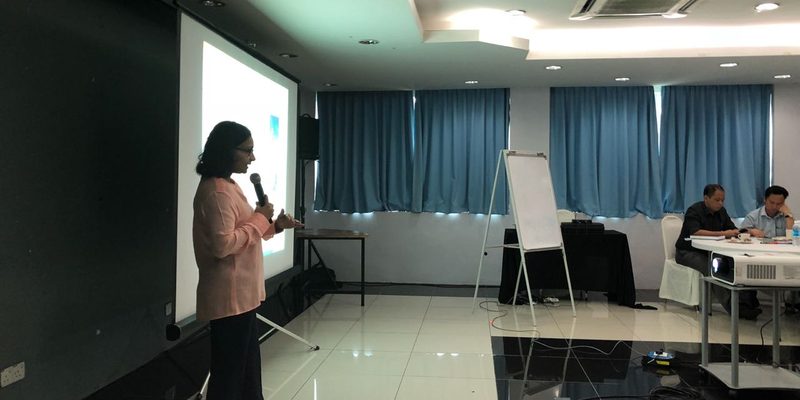 ICLEI South Asia is assisting Kota Kinabalu, Malaysia to prepare a Kota Kinabalu Green City Action Plan with support from the Asian Development Bank. On 11th and 12th of July, 2018 ICLEI South Asia organised a Shared Learning Dialogue with the Dewan Bandaraya Kota Kinabalu (DBKK) and local stakeholders to conduct a vulnerability assessment of the city.
The Shared Learning Dialogue was organised over two days and attended by officials from various departments of DBKK that look after urban planning, transport, water, solid waste, sewerage among others, as well as representatives from universities, NGOs and institutions. The main objective was to discuss with local stakeholders and assess the fragility of the urban systems of the city, present the climate risks for Kota Kinabalu to the participants, conduct an assessment of the climate risks to the fragile urban systems, identify vulnerable areas and vulnerable populations that are impacted by these high risk sectors and identify and prioritise resilience building interventions that can help to improve climate resilience of the city.
The fragile urban systems in the city of Kota Kinabalu include water, sewerage, storm water drainage, solid waste, land use and transport. The major climate risks that are likely to be faced by the city in future include increasing temperatures and short duration but high intensity rainfall. The risk assessment showed that all these fragile systems have high to medium risks to the projected climate scenarios in the city. During the workshop, detailed discussions with the stakeholders provided information on the areas that are most vulnerable to the fragile systems in the city and the main actors who are at risk. On the basis of this information, the stakeholders, in working groups identified a list of interventions that can be undertaken in the city to improve climate resilience in Kota Kinabalu.
The Green City Action Plan will also include a GHG emission inventory for the city, for which ICLEI South Asia is coordinating with various government departments and agencies of DBKK to get relevant baseline information. Once all the information is collated, it will be used to develop a full action plan for the city to increase its resilience to climate change.