ICLEI South Asia participates in Asia Pacific Clean Air Partnership Joint Forum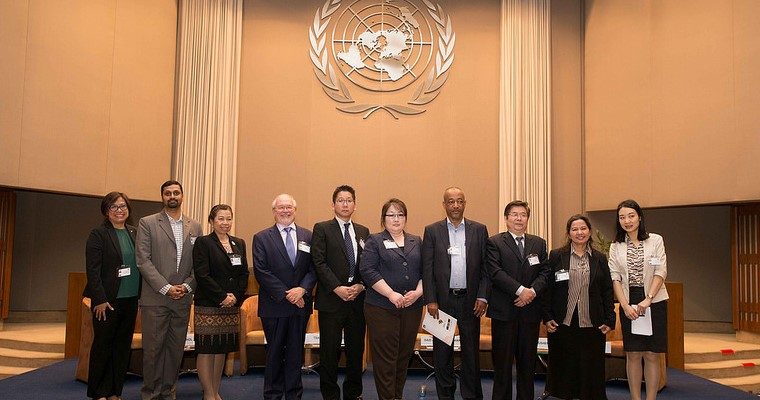 Mr. Ashish Rao Ghorpade, Deputy Director at ICLEI South Asia, represented the organisation at UNEP's Asia Pacific Clean Air Partnership Joint Forum 2018 which was held in Bangkok, Thailand from the 19th to 23rd of March, 2018 as part of the Clean Air Week.

The Asia Pacific Clean Air Partnership aims to promote better air quality management in Asia Pacific and thereby reduce air pollution and associated health impacts including premature mortality, improve agricultural productivity, and contribute to other co-benefits such as conservation of biodiversity and climate change. The voluntary partnership was launched by UN Environment and partners in 2015 as a response to the call for action on air quality at the First Session of the UN Environment Assembly in 2014 (Resolution 1/7 on Air Quality) and 2017 (Resolution on Preventing and Reducing Air pollution to Improve Air Quality Globally) and to help achieve the relevant Sustainable Development Goals.

The objectives of the forum were to discuss and share the latest science, evidence and impacts of air pollution; share and exchange practical and innovative solutions at the national and local level, featuring policy, finance, and technology; provide progress on implementation of the 2014 UN Environment Assembly (UNEA) resolution in Asia and the Pacific on air quality including the Asia Pacific Clean Air Partnership since the 2015 Joint Forum, and develop a plan to implement the UN Environment Assembly resolutions on air quality in the region.
Mr. Ghorpade was one of the panelists at the session called 'Inspiring action by local government and citizens for clean air Objectives', co-organised by ICLEI East Asia, where leading cities from the Asia Pacific region shared their initiatives and solutions in improving urban air quality in their cities. Cities of Beijing, Jinan, and Ulaanbaatar took part in the panel to share their experiences.
"In the field of urban air quality, city associations can act as resource and knowledge centers. They motivate cities by showcasing best practices, and provide support in connecting with peers, experts, partners and stakeholders to foster actions on the ground," said Mr. Ghorpade.
They identified support needed from different stakeholders to accelerate action at the city level. The session also highlighted outcomes from the 9th World Urban Forum, which discussed implementation of the New Urban Agenda, and how clean air solutions can support in achieving the New Urban Agenda and the Sustainable Development Goals.
Cities must link their air quality and climate policies with national and global development strategies, long-term plans for development with policies on air quality must be communicated to the citizens and the pollution sources such as factories so that they can more readily support the implementation, engaging with primary emitters is key and agreeing on reduction targets to reduce air pollution, and to promote city-to-city collaboration, City Associations are very relevant were among the key messages discussed at this session.