Understanding Nature's Benefits in Kochi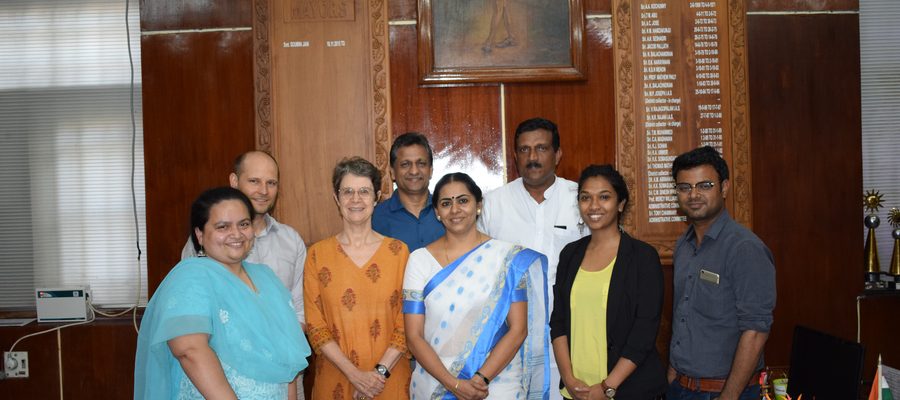 As part of the Interact: Bio project, Dr. Julain Rode, technical expert from the project partner- UFZ (Helmontz Centre for Biodiversity) carried out a visit to the project model city- Kochi in the month of March.
This visit comprised of discussions with the Mayor and other city administrators and subject matter specialists. Dr. Rode also conducted a workshop on Nature's Benefits in Kochi.
The workshop aimed at understanding how to identify critical ecosystems for a city and how to evaluate the services being provided by the same. It was planned in a manner wherein the subject matter specialist first had to explain the concept of ecosystem services to the participants, the type of ecosystem services and the methods used to evaluate them.
This was followed by hands-on group exercises where the participants worked and identified the ecosystem services provided by two critical ecosystems to a coastal city- mangroves and backwaters.
The workshop was very well attended and a wide array of stakeholders actively participated in the same. Post the workshop Dr Rode also visited some of these areas in the city. The inputs provided by Dr. Rode will help to identify possible pilot projects which will be implemented in the city through the project.