ICLEI South Asia presents solutions to address water management in cities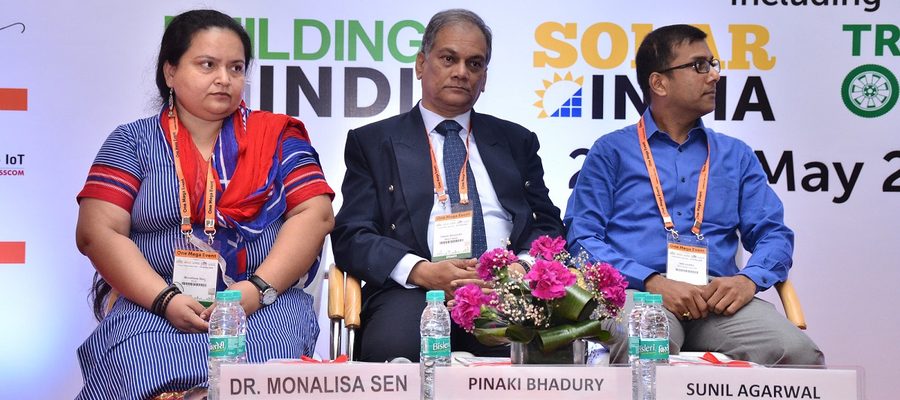 Dr. Monalisa Sen, Program Coordinator, Biodiversity, ICLEI South Asia participated in a session focused on Smart Solutions for Wastewater Management in Liveable Cities at the Smart City Expo 2018 on the 24th of May in New Delhi.
In her presentation she emphasized on the need for innovation both in the form of equipment and, hardware as well as innovation in the implementation process. She presented two case studies, based on the work that is being carried out by ICLEI South Asia.
With regard to the use of innovative technology, she presented on the acoustic water leak detection machines which are being used in Siliguri under Swiss Agency for Development and Cooperation funded CapaCITIES project. The project has supported the Corporation with two such machines.
Dr. Sen explained how these acoustic water leak detection machines help reduce the wastage of water from the leaks by pinpointing the leak in the water supply pipeline, even before a puddle is formed on the surface. The leaks, once detected and plugged lead to decrease in water loss, thereby reducing the amount of electricity required for presently pumping additional water to account for the 25% unaccounted for water, which will in turn lead to reduction in GHG emissions.
Training in the use of these machines has also been provided to the staff of the Corporation.
The other case study that Dr Sen presented focused on an innovative method of addressing water issues. Through the International Development Research Centre funded IAdapt project, a mechanism is being developed for collective management of water resources by the rural and urban stakeholders through the RURBAN platform.
This project aims at institutionalisation of climate change adaptations by extending an existing framework for Integrated Urban Water Management (IUWM) to the peri-urban areas through participatory planning, simple decision support tools, catchment level action plans and multipronged financing approaches. The project cities are Solapur (Maharashtra) and Vijayawada (Andhra Pradesh).