Initial visit by consultant for conducting leak detection study in Zone 1 in Siliguri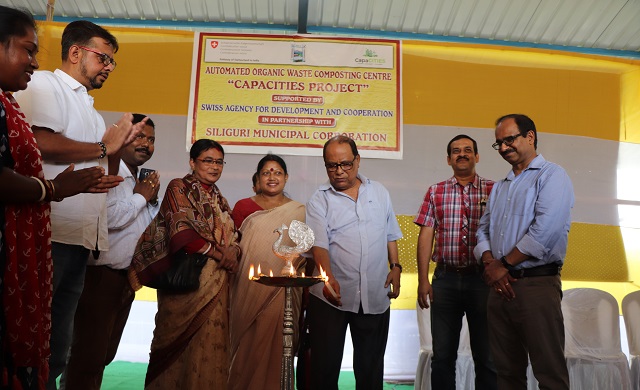 Water leak detection study is being taken up in Zone 1 of the city of Siliguri, through CapaCITIES project. Zone 1 comprises of Ward numbers 6, 10, 11, 12, 13, 14 and part of 15 (Figure 1) and covers an area of 2.14 km2.
The total length of the pipeline network in Zone 1 is 28.229 km, of which 25.406 km are asbestos cement (AC) pipes and 2.823 km are ductile iron (DI) pipes.
A team comprising of an expert from Taisei Technical Services Private Limited (the identified consulting firm for this assignment), officials from Siliguri Municipal Corporation and ICLEI South Asia undertook a preliminary visit to the identified zone on the 1st of November, 2017.

Figure 1: Water Supply Zone 1 of Siliguri Municipal Corporation
This reconnaissance was done along Haren Mukherjee Road, Baghajatin Road, Hill Cart Road, Nazrul Sarani, Raja Rammohan Road, Sevoke Road, Kachhari Road, Bidhan Road, Church Road, Burdwan Road and Vivekananda Road, Lala Lajpat Rai Road, and Pranami Mandir Road. The objective of the reconnaissance survey was to gain an understanding of Zone 1, its pipeline network, pipe dimensions and the prevailing traffic conditions along the roads.
The detailed study on field will commence from the mid of November and the report is expected within a span of two months.