Initiation of Ward Level Meetings for the SUNYA Initiative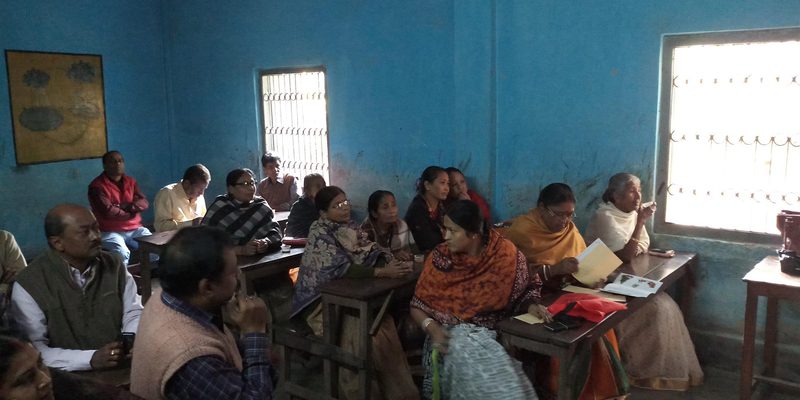 As part of the Capacities project in Siliguri, SUNYA initiative is being undertaken in wards 2 and 17 in the city. Detailed ward level meetings were carried out in both these wards (ward 17 on 21st of December and ward 2 on 22nd of December. These meetings were attended by the solid waste management committees in both the wards, along with the local councillor, borough chairperson and borough officer.
In the meeting Dr Monalisa Sen, City Coach, Siliguri and Mr Souhardhya Chakraborty, City Associate, Siliguri discussed about the activities planned under the SUNYA initiative in detail. Both the meetings focussed on clearing the doubts of the ward level committees with regard to the implementation of SUNYA and were very interactive.
The meetings also led to the development of the future steps to be taken to increase awareness with regard to household level waste segregation in both the wards. Members of ward committees of both the wards extended their full support and cooperation to ensure the success of SUNYA initiative.