Capacity Building workshop on 'Financing Sustainable and Resilient Infrastructure in India' held in New Delhi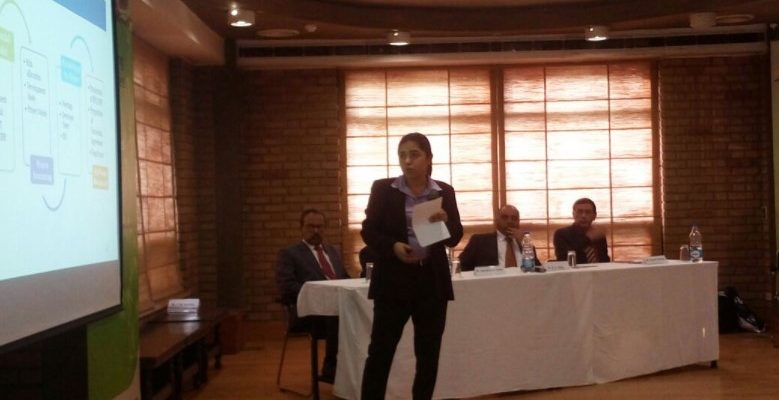 The Global Infrastructure Basel, Switzerland, with support from the ICLEI South Asia, has convened a capacity building workshop 'Financing Sustainable and Resilient Infrastructure in India' on the 20th of December, 2017 at Development Alternatives, New Delhi.
The workshop had addressed the two central questions: "How to make infrastructure more sustainable and resilient?" and "How can we accelerate the implementation and financing of these more sustainable and resilient projects?".
Dr. Shirish Sinha, Deputy Head Swiss Cooperation Office, in his opening remarks, highlighted the role of sustainable infrastructure financing and implementation for the overall climate change resilient development in Indian cities. He has highlighted the recent work being done in Siliguri, Rajkot, Coimbatore and Udaipur under the Swiss Government sponsored Capacity Building for Low Carbon and Climate Resilient City Development project (CapaCITIES).
The key participants of the workshop included India Infrastructure Finance Company Limited (IIFCL), IIFCL Projects Limited, IFC, Yes Bank, State Bank of India, and Invest India, a government of India initiative along with FICCI for implementation of foreign investment projects in India and improving the climate for domestic investments.
The workshops facilitated interactive sessions between the following three stakeholder groups:
• Public Sector (Local Governments and Development Authorities' representatives of projects cities of Gwalior, Jaipur, Ujjain)
• Project Developers (JBM Group; Environmental Management Centre (EMC) , Development Alternatives; infrastructure contractors and consultants);
• Financiers (India Infrastructure Finance Company Ltd., IIFCL Projects Limited, International Finance Company, YES BANK, Invest India, State Bank of India and other financial actors).
The capacity building workshop witnessed constructive discussions among various working groups on the four salient topics including the need for sustainability and resilience in Infrastructure, financing infrastructure, project structuring and taking concrete actions.