Integrating ICLEI's IUWM and waste initiatives with Swachh Bharat Mission activities in Rajasthan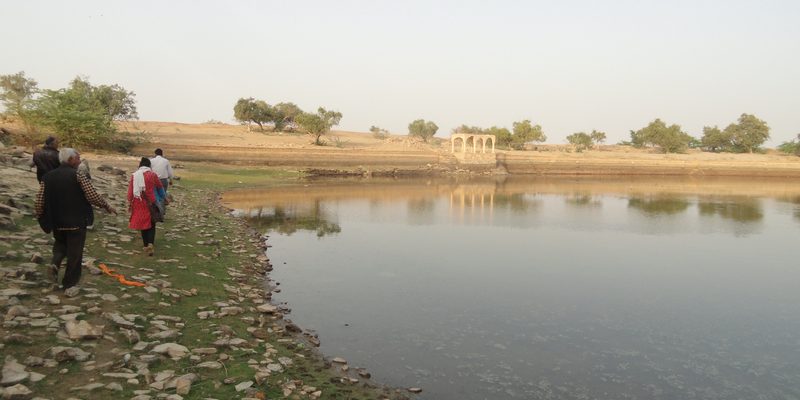 ICLEI South Asia has been selected as one of the facilitators for IEC (Information, Education and Communication) and capacity building components under Swachh Bharat Mission in Rajasthan. The existing ICLEI initiatives: European Commsion supported project on Integrated Urban Water Management (being implemented in Jaisalmer and Kishangarh) and UNEP supported Kota Holistic Waste Management project (being implemented in Kota) are being integrated with the Swacch Bharat Mission activities in Rajasthan to facilitate implementation of Swachh Bharat Mission in these 3 cities. Additionally, ICLEI South Asia has also been asked by the State government to facilitate implementation of SBM, including IUWM and waste management in 2 more cities: Bundi and Makrana.
ICLEI South Asia will facilitate IEC and capacity building activities related to IUWM and waste management in these 5 cities. Additionally, with support from project cities, ICLEI South Asia would also be undertaking development of City Sanitation Plans and Solid waste management detailed project reports (DPRs). A Rapid IUWM Process is also proposed to be implemented in Kota, Makrana and Bundi. Rapid IUWM process would be an abridged version of the process followed under the AdoptIUWM project to help project cities develop an IUWM based action plan.
ICLEI South Asia team also participated in the Rajasthan State level workshop on Swachh Bharat Mission, organised by CFAR (Centre for Advocacy and Research) in partnership with Directorate of Local Bodies (DLB) and City Managers' Association of Rajasthan (CMAR) on 15 July 2015 in Jaipur. The workshop was headed by Dr Manjit Singh, Principal Secretary, Local Self-Government, Rajasthan. ICLEI South Asia has been identified as a Special Invitee for State Level High Powered Committee Meetings under SBM in Rajasthan.