IUWM campaigns promote water conservation and solid waste management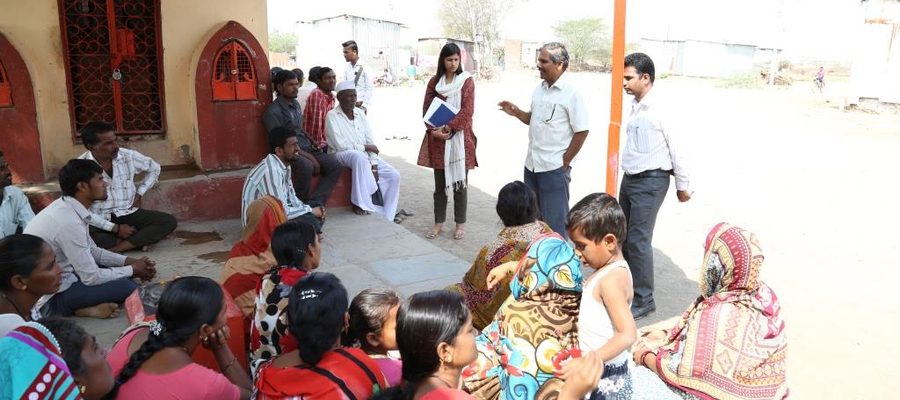 A catchment cleanliness drive was organised in February by ICLEI Local Governments for Sustainability South Asia and Solapur Municipal Corporation as a supporting initiative for the pilot project on "Ground Water Recharge through Abandoned Bore wells". The drive was organised at Neelam Nagar, Solapur under the project Adopt Integrated Urban Water Management (IUWM).
The objective of the event was to initiate catchment cleanliness drive and also to spread awareness among local residents for rainwater harvesting activities in the same area. Information on water management and need for protecting water catchment was explained during the drive.
ICLEI South Asia also briefed the audience about the roof top rain water harvesting and enrolment for cost-free training on "how to construct a roof top rainwater harvesting structures". Application forms were also distributed to the individuals so that they can register for their individual toilets under Swatch Bharat Mission.
At the end of the event, the participants recognized the need for such activities and ensured their full support for the project.