IUWM: Water use training for students in two cities of Rajasthan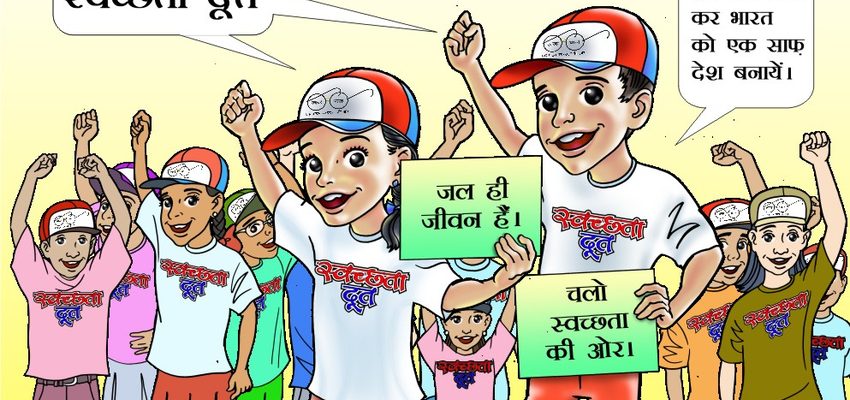 Under Adopt Integrated Urban Water Management (IUWM) project, ICLEI organized a sensitization training for students in Kishangarh and Jaisalmer cities of Rajasthan, in collaboration with local authorities. For the purpose of workshop, information, education and communication tools were used.
The activities were taken up under pilot projects on closed loop water management to encourage recycling, recharge and reuse of water, in Kishangarh, and for plastic waste management in selected ward/area in Jaisalmer.
A participatory workshop was conducted in Raja Reddy slum area of Kishangarh, where 100 students of Lunkaran Baheti Upper Primary School participated. The main motive of the workshop was to sensitize the children about good practices related to water, sanitation and hygiene.
Special caricatures on "Swacchta Doots" were designed and presented at the workshop to educate school children on sanitation and waste management, in pursuance towards the goals of Swachh Bharat Mission.
Another engaging session was conducted with the students where they shared their ideas through paintings, quiz, games, poster competition and slogan writing competition. The workshop was chaired by Mr. Chouhan (Principal) and Ms. Mala (Ward Councillor).
The activities were launched through IEC tools across Jaisalmer, in consultation with Mr. Indra Singh Rathore (Commissioner Jaisalmer Municipal Council), Mr. Vishwa Mohan Sharma (District Collector) and Mr. Vyas (Secretary, Jaisalmer Vikas Samiti) to promote plastic waste segregation.
The workshop took place in the main market stretch from Amar Sagar Pol to Gadisar Pol. This helped the team to sensitize the shopkeepers whose shops were located along the stretch. They were sensitized about harmful effects of plastic waste and were encouraged to segregate the waste.