Gwalior's quest for a sustainable future: an interview with Mayor Vivek Narayan Shejwalkar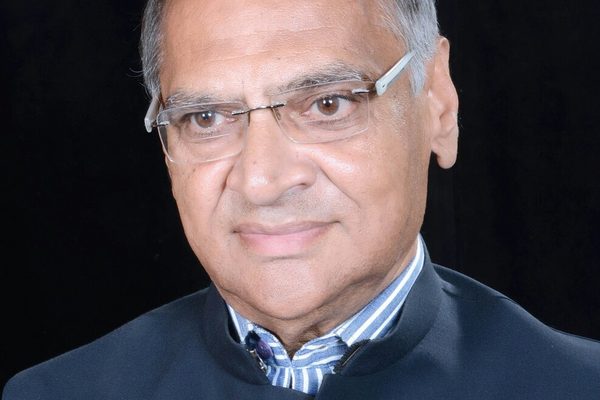 Gwalior city is ranked 22 in the first Smart City list released by the Government of India. The city must be hoping to make it to the next phase of the programme. What would be the key initiatives of the city ones it starts development under the Smart City Project?
Though Gwalior city could not make it to the first list despite our dedicated plans and scored the 22nd slot, it now has an opportunity to submit the revised proposals to the ministry by 15th April, 2016. We are really looking forward to city's inclusion in the next phase.
Keeping citizen engagement and public interest into consideration, urban mobility, traffic management and solid waste management were prioritized for the pan-city initiative. We have proposed a number of unique and robust smart initiatives for aforementioned sectors in the Smart City proposal which will eventually improve the city's livability and efficiency.
How do you think the city will become more sustainable through the Urban LEDS programme being pursued in collaboration with ICLEI?
Gwalior has been working with ICLEI South Asia for almost a decade now through multiple external supported programmes and projects, one of those being the Urban-LEDS project.
Our readers will be pleased to know that the city has recently prepared its energy and carbon inventory for the year 2013-14, following an internationally-recognized emission accounting protocol (GPC). Subsequently, ICLEI South Asia has given us detailed guidance on the refurbishment of integrated solid waste management processing plant and retrofitting of efficient street lighting. It is through Urban-LEDS programme and continuous support through exchange of ideas and best practices that Gwalior city has had the opportunity to join the premiere cities league in the Global South, to address some of the common environmental challenges of our time.
Under the solar city programme launched by erstwhile government, we have a voluntary target of reducing 10% of conventional fossil fuel based energy demand, with combination of renewable energy and energy-efficient measures.
How are the residents of the city responding to new initiatives of the local governments?
Residents of Gwalior are quite cooperative, and willing. The city understands the need for development and is happy to participate in the course of development. The Gwalior Municipal Corporation (GMC) and residents have set goals, vision of development and are working together. Gwalior is also an education hub. It is important to note that the literacy rate of the district at 70.81% signifies that we have more sensible and responsible citizens.
What changes would Gwalior like to see in next few years that make it more livable and sustainable?
Gwalior is looking at optimally utilizing renewable sources of energy and improving on demand side management. We have switched to LED lights from conventional sodium vapour street lights on major roads. To reduce pollution from traffic and reduce thetraffic congestion in the city, we are working on intelligent traffic management system as well as improving the access and safety of public transportation. We are also increasing our green area by planting more trees and upgrading road side green belts through plantation. Gwalior is also sensitizing its citizens on solid waste reduction, reuse and recycle through government of India's flagship programme "Swachh Bharat Mission".