Malé and Kaohsiung become sister cities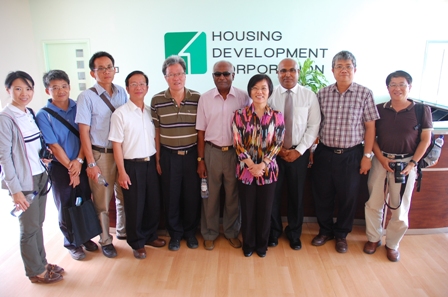 Malé City (Maldives) and Kaohsiung City (Chinese Taipei) signed a sister-city agreement focusing on sustainable development on 9 June 2013 during Kaohsiung's official visit to Malé. The cooperation between the two cities started in November 2012 when a delegation of Malé representatives visited Kaohsiung. In that occasion, Ali Maniku, Mayor of ICLEI member city of Malé, had stated: "Malé City has a population of about 100,000 people; thus, we need to ensure that our infrastructures such as waste management system and road constructions are well functioned to serve our people".
Contributing to less than 0.01 percent of global greenhouse gas emission, Maldives – an archipelago with 80 percent of its territory one meter or less above sea level – is nonetheless at the forefront of climate change and its impacts. In 2004, the Indian Ocean tsunami swept across 69 of the country's islands, ravaging homes, infrastructures and livelihoods, and leaving some of the islands completely destroyed. Maldives's capital city of Malé, where one third of the country's population finds its home, is especially vulnerable, as urbanization over the past two decades has put mounting pressure on the island's already scarce resources.
Kaohsiung, an excellent example in sustainable development, hopes to share its successful experience with Malé City, who faces particular challenges in infrastructure, drainage, coastline protection, agriculture, food safety, waste management, renewable energy and making local environment more livable. Malé city will be Kaohsiung's 28th sister cities; Kaohsiung will be the 2nd sister cities for Male, after Colombo city in Sri Lanka. Through the agreement, the two cities also hope to promote cultural exchange and future partnership in tourism and city infrastructure.