SUS project advancing sustainability on the ground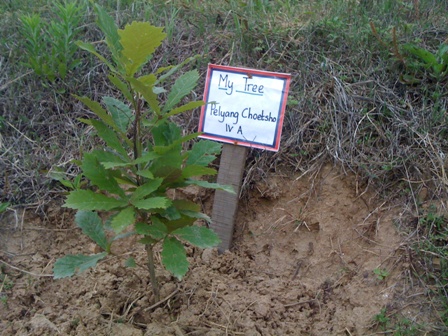 Supporting Urban Sustainability (SUS) cities are not wasting time in their efforts to become more sustainable and are busy carrying out the activities planned as part of the project.
Thimphu (Bhutan), has prepared maps and plans to protect the identified buffer zones – the SUS priority within the project – and has launched the "My Tree" programme, an awareness raising initiative involving schools, that foresees students planting trees in the school campus and neighbouring areas and being then responsible for their care.
With groundwater being the main focus of Guntur (India), the city started by carrying out surveys to assess the present status of buildings with existing rainwater harvesting systems – the owners of the remaining ones (25% of the 1050 buildings examined) will be encouraged by the municipality to proceed with the installation of such systems. Rain water harvesting pits have also been planned for properties of the Corporation itself.
Local elections have slowed down the activities of Rajshahi City Corporation (Bangladesh), whose main goal is to reduce poverty through greening activities. The municipality has however already selected and identified few sites and has started landscaping activities near New Degree College.