Meet Amrapali Kata: a young, inspiring District Collector of Warangal city, Telangana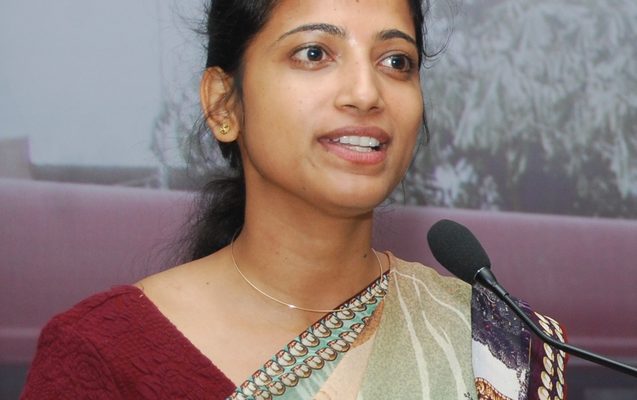 What is the perspective of sustainability for Warangal City?
Warangal is a 1,100-year-old city which has rich cultural tradition. Spread across the radius of 400 sq.km., the city has about 100 water bodies, and a dense forest cover. The challenge is to develop the city in a sustainable way for all defining priorities of today, without ignoring what is needed in the long term. The city administration is very clear that it wants to preserve and incorporate heritage into city's development, through national government programmes line HRIDAY as well as significant local interventions. We are also very keen on preserving the city and reserving the unique environment of the large number of water bodies.
What initiatives is the city focussing on presently?
Under Swacchh Bharat Mission, we are determined to make the city open-defecation free by June 2017. Solid waste management is another big challenge for us. We hope to achieve 100 percent waste collection by December 2017, a year from now. The city has also made efforts to get back the encroached nallahs and water ways in the city. Now, we are focussing on developing waterways and installing better drainage networks. Through all this, we also wish to harness the tourism potential of the city that is home to sites like Bhadrakali temple, Thousand Pillar Temple and Warangal Fort.
Through AMRUT, we are getting closer to achieving an integrated water grid to ensure 24×7 water supply for the whole city, and also reducing through transmission and distribution loss.
How would the youth and citizens be increasingly involved in city's efforts?

Presently, there is a big gap between what is envisioned at the Centre and what is expected of administrators at the ground level which is a challenge for local governments. This is where we appreciate the role of facilitators like ICLEI South Asia who help us define our priorities for sustainable development, and take people along with us in this journey.
Demographically, Warangal is very young due to the large number of universities and colleges. The City is focussing on channelling the skill sot and exuberance of these young people by ensuring its vision is communicated to all and setting up channels for free flow of ideas and skills.