Meet Ankit Makvana, a sustainability champion and project officer at ICLEI South Asia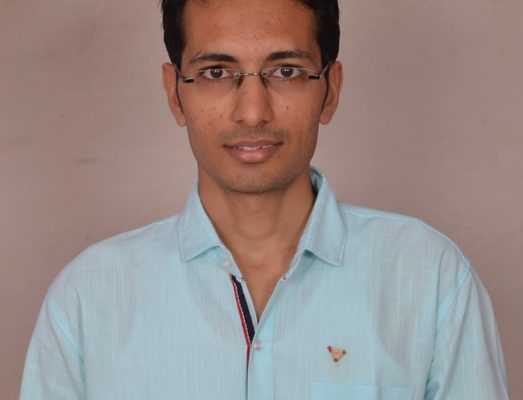 Mr Ankit Makwana is a project city officer with ICLEI Local Governments for Sustainability, based in Gujarat. In a candid conversation, Mr Makwana talks about the challenges he has faced in implementation of pilot projects with the city and how the journey with ICLEI has groomed him both personally and professionally. Edited excerpts:
Your work is primarily in Rajkot city in Gujarat. Could you highlight one approach that is helping the city set examples of sustainability for other cities of India?

It is very important for a city to incorporate low-carbon strategies in its regular planning process. My work in the past two and half years primarily involves Rajkot Municipal Corporation in Gujarat and is centered around utilizing low-carbon strategies for the city and helping it achieve sustainable development through regular city planning process. I am proud to share that the city has committed to reduce 25 percent of its GHG emission by year 2020 from baseline annual GHG emissions in the year 2012-13 and to incorporate low-carbon strategies in their planning. Through this, the city has set an example for other cities to move towards sustainable development and energy efficiency in line with regulatory planning process.
How do you think your area of work and skills have helped ICLEI in its goal of achieving better, sustainable cities? Also, how has the journey been beneficial for you?

I must confess that ICLEI has opened an arena of opportunities for me. In my stint, I have been involved in projects with multi-disciplinary approach to city problems. This has helped me inculcate a holistic outlook to every situation in professional as well as personal life.

Also, with help of ICLEI – Local Governments for Sustainability South Asia, cities in the region have been able to understand carbon emission from the perspective of regular planning process, identify sectors of intervention and access the energy conservation opportunities to achieve sustainable development and reduce carbon emission at city level by implementing low-carbon strategy. While working with ICLEI – Local Governments for Sustainability in Rajkot, I have been able to hone my communication and technical skills, thereby helping me better understand the needs of a city, practical issues in project implementation and tackle the hurdles to successfully implement the pilots.
How do you think a common man can contribute to the agenda of sustainability? Can it move beyond engineers, planners and other professionals working for the agenda?

To achieve sustainability, it is important to think globally and act locally. Information, education and communication is also important part to achieve the goal of sustainability. Also, the concept can move beyond City Corporations, engineers, planners and other professionals as they can only prepare, plan and pave the road to achieve sustainability; but successful implementation of that plan is totally depend on local population or every individual. Every individual should be made to believe that he is a vital part of the planning process and he needs to be the change that he wants to see in the world and it is as much his concern as of anyone else. Believe it or not, a small act by individual can be positive change in quality of life for his community and city.