Meet Ashish Rao Ghorpade – Regional Executive Manager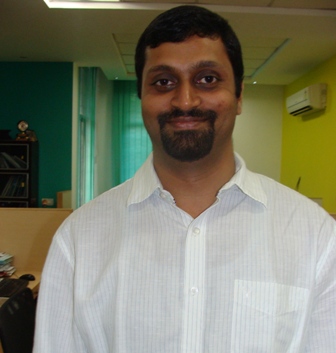 An Architect and an Urban planner by training, Ashish Rao Ghorpade has been a part of the ICLEI family since 2008. His core areas of work at ICLEI South Asia are Urban Planning, Sustainable Urban Transport and Green Urban Built Environment.
What has your contribution to city governments been through ICLEI?
As an ICLEI employee, one is constantly interacting with local politicians, administrators, technical experts, local NGOs, institutions and the citizens from a variety of cities. Our initiatives are implemented in partnership with the cities, aiming towards sustainable development. As an Urban practitioner I feel that ICLEI South Asia has been able to work with local governments on development related issues to bring in better understanding on Climate Change and its local impacts. Also by developing and implementing pilot initiatives we have been able to demonstrate possible low carbon pathways for the future to the cities in the region.
How has your experience of working with ICLEI been so far?
As an organisation ICLEI is constantly evolving to diagnose emerging urban issues and challenges and simultaneously building partnerships to develop measures addressing them. While working at the South Asia office we realised the need to pay more attention to Transport and Built environment in urban areas in this region and with our development partners we have structured a projects based approach to address this problem.
What, according to you, makes ICLEI a great place to work at?
Working at ICLEI one rarely has a dull day, there is always so much more to be achieved while working with cities in South Asia. We are a diverse and young team constantly working with and learning from our large network of partners and our city colleagues. Working with a range of cities makes one realise that no urban situation is absolutely new and while there may be numerous ways to address it, one of the best options to start is always to discuss it and connect with peer cities.