Matale engages students to achieve a state of zero waste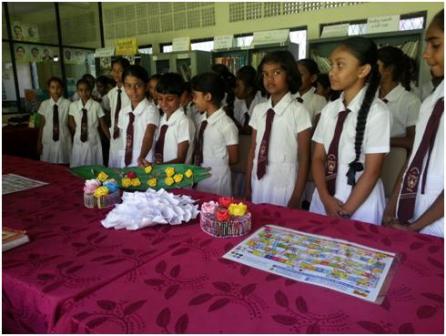 A framework for developing a zero waste management strategy for the city of Matale, operations and management of the existing box-composting plant, management of the existing dump site and streamlining current on-site composting practices in schools and institutions were the main topics of discussion of the recent visit of ICLEI South Asia team to Matale, Sri Lanka for the European Commission funded 'SUNYA – Towards Zero Waste Management in South Asia' project.
Matale is currently focusing on promoting zero waste management initiatives in the institutional sector in the city. Over the last year, the municipality has conducted several awareness generation programmes for school students and has trained more than 50 teachers and over 4000 students in practicing zero waste management practices in schools, such as waste minimization, adoption of the 3 R principles and on-site composting of organic waste. The city is further encouraging on-site composting and waste segregation through the distribution of compost bins to schools and government institutions. Students now segregate waste generated in their respective schools and compost all organic and yard waste within the school premises, where the use of plastic covers is banned. The city also carried out community level awareness generation programmes and has managed to reduce street corner littering through regular transport of waste and the installation of information boards.
The project 'SUNYA – Towards zero waste management in South Asia' intends to introduce the concept of zero waste into South Asian municipalities, encouraging the adoption of the '3R' principle of waste management – reduce, reuse and recycle. This will help reduce the dependence on landfills in cities and will provide them with sustainable alternatives of waste management through pilot demonstrations.
For further information on the projects South Asian activities, visit:
http://southasia.iclei.org/our-goals/resource-efficient-city/sunya-towards-zero-waste-in-south-asia/