Meet C.Sellakrishnan, Manager of Tamil Nadu Operations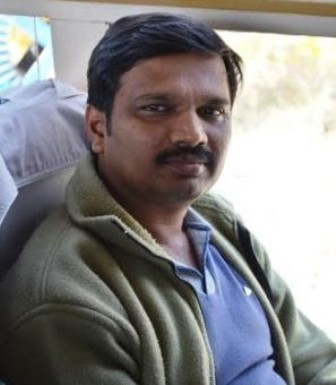 C. Sellakrishnan is a postgraduate in Town and Country Planning from Anna University, Chennai, with almost twelve years of experience in urban and regional planning projects. He joined ICLEI South Asia in 2008 and is the Manager of Tamil Nadu Operations. He is loved and appreciated for his continuous hard work and simplicity.
What has your contribution to city governments been through ICLEI?
I have been working with ICLEI South Asia for more than 6 years now, supporting local governments towards the implementation of sustainable development projects in the planning process and providing technical guidance especially on issues such as climate change and energy savings. I have also given my support in the development of greenhouse gas emission inventories. Along with my team at the Coimbatore office, I contribute to increase the knowledge on sustainability of local government officials through training, consulting and networking. We work intensively with the Coimbatore Municipal Corporation helping them in their journey to a more sustainable future and building the capacity of their city officials.
How has your experience of working with ICLEI been so far?
I feel really comfortable working in the healthy and cordial atmosphere here and I really appreciate the exchange of free thinking and innovative ideas and the freedom to express freely in all aspects.
What, according to you, makes ICLEI a great place to work at?
ICLEI gives you the necessary flexibility needed to work efficiently. The work atmosphere is very nice and pleasant and gives you ample opportunities to grow. ICLEI is a wonderful place to work at, you give your best, and the best will definitely come back to you!