Gaining an edge by the ICLEI South Asia – ITDP India engagement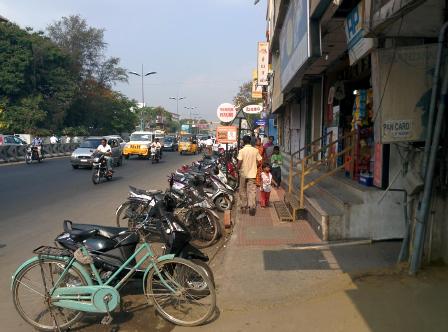 ICLEI and ITDP joined forces to strengthen support to the Indian cities of Coimbatore, Madurai, Trichy, Salem and Tiruppur to help them understand the mobility issues at city level, and to provide continuous advice in preparation of transport proposals that gradually resolve the transport issues. These cities are a part of ITDP's Sustainable Cities project, while ICLEI South Asia is engaging with them – with support from Shakti Sustainable Energy Foundation – to prepare a framework for state urban transport policy and an urban transport situation analysis.
Through this process, the cities have undertaken the following activities:
City officials from the five cities actively participated in a two day workshop which was held in Coimbatore on preparing the budget for sustainable cities through transport.
Engineers from the five cities discussed the suitable transport proposals that will reduce the usage of personal vehicles and improve the efficiency of the transport system in the city.
ICLEI South Asia and ITDP have made specific visits to each of the cities to finalise the transport proposals and to build nexus among city officials in taking the proposals further for implementation, including specific site visits for improvement of footpaths, implementing Bus Rapid Transit (BRT) and cycle tracks etc. These proposals have been made according to the city's traffic conditions and possibility of implementation with respect to participation from the public, as well as and political acceptance of the proposals.
The achievements of the ICLEI – ITDP partnership have been commendable:
A State level workshop was organised in Chennai by the Commissionerate of Municipal Administration, Tamil Nadu, where five cities presented their transport proposals to the Minister of municipal administration, Government of Tamil Nadu.
ICLEI member cities Coimbatore and Tiruchirapally have provided separate allocations in the current year municipal budget to improve footpaths as proposed in the Sustainable Cities through transport exercise.
Coimbatore has robustly prioritised the transport proposals prepared under the exercise and has allocated funds for implementing them.
As a next step, a set of transportation surveys will be undertaken in each of the 5 cities to determine the needs of the proposed transportation plans.