Meet Keshav Jha – Senior Project Officer (Energy and Climate)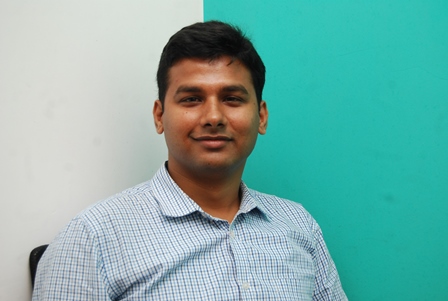 Been a part of the ICLEI family from early 2011, Keshav has been an integral part of the energy and climate team here at ICLEI South Asia. He has a Master's degree in Environment and two Postgraduate Diplomas in Urban Planning & Development and Environmental Law & Management and an Appreciation program in Sustainability Sciences. He is a Salzburg Global Fellow and a Climate Reality Leader trained by former U.S. Vice President Al Gore, with four and a half years of experience in the Urban Low Greenhouse Gas Emission and Climate Resilient Development planning and implementation. His recent research writings on Climate Resilient Economy have been published by Springer in a book titled "Climate Change in the Asia-Pacific Region".
What has your contribution to city governments been through ICLEI?
With our work, we have brought a transformational shift over the last decade in the cities' understanding and realization of climate change threats. I, along with my whole team, have been successful in raising the level of ambition among cities in the region to commit and implement tangible actions. Thanks to our tailor made urban systems management tools, targeted campaigns and global partnerships without which this journey would not have been possible.
We offer the finest services to our member cities which guarantees their sustainable urban future. ICLEI invites new prospective cities to take advantage of the exclusive services and be a part of the world's largest network of local governments.
How has your experience of working with ICLEI been so far?
It is indeed a privilege to have been associated with ICLEI and to have been a part of the crusaders during this local government sustainability movement. ICLEI is constantly pushing me to be my best and do my best, at all times. The various professional courses and trainings that I have attended have always been so helpful through out this journey. I am fortunate to have worked on numerous evidence-based targeted projects & programs on the Low-carbon Climate-resilient development theme over the years.
What, according to you, makes ICLEI a great place to work at?
ICLEI is undoubtedly a wonderful place to work at! ICLEI offers a competitive workplace for its employees to be groomed into successful professionals and to demonstrate result oriented performance. I believe, the diversity of clients, thoughts and ideas that we encounter and get to work with at ICLEI are quite phenomenal. ICLEI provides an eloquent atmosphere to take work to a whole new level through tremendous team spirit and gives an opportunity to each one of us to excel and lead in the respective fields.