Moving towards sustainable transport solutions for Cochin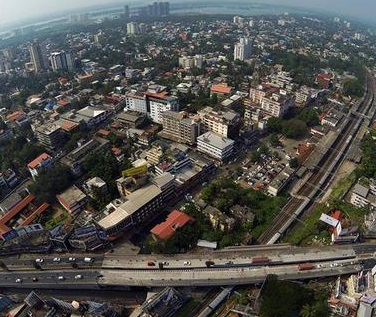 25-27 March 2015 will witness Cochin, India, hosting a workshop on sustainable transport solutions for the city. The three day workshop on sustainable transport solutions will gather various stakeholders from the urban transport field in the city and international expert organisations to discuss on possible solutions that can resolve the overwhelmed transport demand.
Cochin has been selected as one of the take up cities under the Sharing Opportunities for Low carbon Urban transportation (SOLUTIONS) project funded by European union and implemented by Wuppertal Institute with its partners.
The three day workshop will:
Focus on interactions with various departments responsible for urban transport development in Cochin.
Build greater connections, exchange and engagement among city teams and expert group's and serve as the key mechanism to deliver solutions exchange and learning.
Strengthen the city governments agenda on improving the transport situation.
Contribute to the feasibility study prepared under the project and put forward city government and various department proposals on urban transport.
The workshop on sustainable transport solutions will also consist of brainstorming and interactive sessions with discussions on various issues that the city is currently facing and various proposals that are under way to resolve the transport issues. Participants will be able to closely interact with various international expert organizations that are active in implementation of sustainable transport measures.
The SOLUTIONS project aims to support the exchange on innovative and green urban mobility solutions between cities from Europe, Asia, Latin America and the Mediterranean region by facilitating dialogue and exchange, promoting successful policy, providing guidance and tailored advice to city officials, and fostering future cooperation on research, development and innovation. The project brings together a wealth of experience and technical knowledge from international organisations, consultants, cities, and experts involved in transport issues and solutions.
Click here for further information on the SOLUTIONS project.