Nashik all set to kick-start the Urban Nexus Pilot Project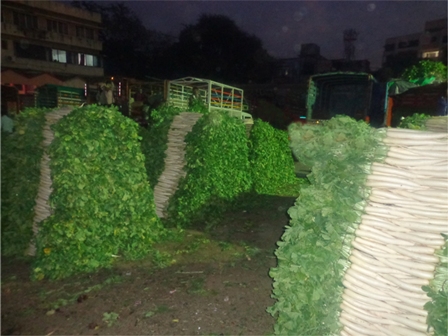 The city of Nashik in Maharashtra has been chosen as the Indian city to undertake the pilot project activities under the Urban Nexus project by ICLEI South Asia in discussion with GIZ India. The first set of meetings were held in Nashik on 23 and 24 December 2013, together with representatives from Nashik Municipal Corporation (NMC) and other stakeholders such as the Irrigation Department, Agricultural Produce Market Committee (APMC), Maharashtra State Electricity Distribution Co. Ltd., the staff of K K Wagh College of Agriculture and Engineering and local NGO's who are working in the field of water, energy and agriculture. Funded by GIZ Eschborn, the pilot project aims to showcase the benefit of an urban nexus approach through the identification of inter linkages between the water, energy and food sectors. The pilot activity will showcase some of the challenges faced by these sectors and the interdependencies among them.
Nashik, the third largest city in Maharashtra and one of the fastest growing in India, is well-known for its vineyards and grape production. Due to this agricultural profile and the water- and energy-intensity of the winemaking process, ICLEI South Asia has chosen to focus on the Water/Energy/Food nexus in Nashik. ICLEI South Asia, along with the stakeholder group comprising of officials from NMC, local NGOs, academia and farmers, will work towards encouraging the adoption of Nexus initiatives and support the implementation of pilot activities through groundwork, capacity building among Local government authorities and departments and providing policy recommendations.
In the next months, meetings and interviews with all the concerned departments and stakeholders will be conducted. An international expert in Nexus is planning to visit Nashik in February to conceptualize the pilot project activities.