Non Motorised Coimbatore on stage at Clean Energy Ministerial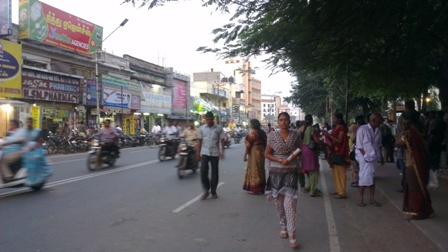 Co-funded by the Commissionerate of Municipal administration, the project will be carried out by ICLEI South Asia with I-Trans pvt. Ltd., and will look at the current status of non-motorised transport (NMT) in the City of Coimbatore, aiming at promoting NMT strategies and actions at city level.
Non motorised transport is one of the important urban transport issues that local governments need to address to work towards a sustainable future. ICLEI is globally very active in this field and together with the UNHABITAT and Suwon City is organizing the EcoMobility World Festival in Suwon, South Korea, from 1 to 30 September 2013.
ICLEI South Asia by similar initiatives is working on bringing the issue to the table of Indian cities and has completing a readiness assessment of around 28 cities in India with its partners and Shakti Sustainable Energy Foundation, who co-organized the session at the Clean Energy Ministerial together with ICLEI South Asia. The State of Tamil Nadu and, in particular, the City of Coimbatore has actively taken up this key concern and is working with ICLEI South Asia to develop and implement some NMT actions in near future.
Mr Ajay Yadav, Joint Commissioner of Municipal Administration of the Government of Tamil Nadu, commented on how cities are busy building new roads, rather than re-introducing the concept of Non Motorised Transport. At the same time, however, a majority of citizens are often already using non motorised ways to move in the city – what still lacks is the institutionalization of this kind of sustainable mobility and its integration in the city's planning.
Mr. B. I Singal, Director General, Institute of Urban Transport also encouraged this initiative and offered IUT's involvement to build capacities of city officials to promote NMT. Coimbatore city represented by the Deputy Commissioner Coimbatore Municipal Corporation welcomed this initiative and offered the corporation's full support.
The first part of this study will be finalized by the end of July 2013.