Congratulations to New Delhi, National Earth Hour Capital!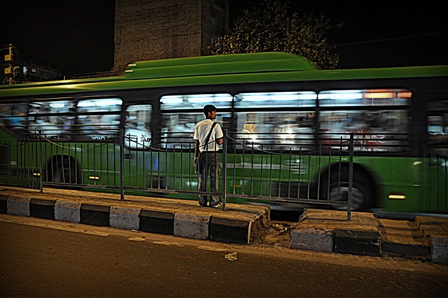 On 19 March, at the Earth Hour City Conference in Malmö, Sweden, the winners of the Earth Hour City Challenge (EHCC) were finally been unveiled: while Vancouver was recognized as the Global Earth Hour Capital, New Delhi stood out among Cochin and Coimbatore and was crowned "National Earth Hour Capital"! A similar title was awarded to Forli (Italy), Oslo (Norway), San Francisco (USA) and Uppsala (Sweden).
In New Delhi, the mandatory requirement for the bus fleet and autorickshaws to run on CNG since 2004 has played a significant role in reducing air pollution and release of emissions. The Delhi Metro Rail, which carries close to 2 million people everyday, has helped in reducing private cars on the roads and bringing down pollution levels by 630,000 tonnes every year.
The Earth Hour City Challenge (EHCC) is a global initiative by WWF and ICLEI designed to encourage cities to present their plans for low carbon development and to increase the use of sustainable, renewable and efficient energy in the future. In this past edition, Italy, US, Canada, Norway and Sweden participated in the event.
Our congratulations to New Delhi!