North-east Indian cities advance on their resilience building process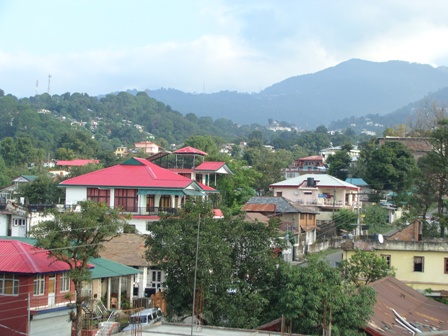 Two new cities – Kurseong and Gangtok, India, are now ready to take action against climate change and have begun the process of building local resilience through a series of introductory meetings (30-31 May 2014 in Kurseong, 2 June 2014 in Gangtok), organised by ICLEI South Asia to kick start the Asian Cities Climate Change Resilience Network (ACCCRN) project. Both cities are experiencing changes in the overall climate and rainfall patterns – the ACCCRN project will help them to develop Climate Resilience Strategies to be better equipped to deal with these and other climate change impacts.
The meetings, attended by key officials from various municipality departments and by other potential stakeholders, aimed at presenting the ACCCRN project and briefly introducing the ICLEI ACCCRN Process (IAP), a resilience planning toolkit developed by ICLEI with support from the Rockefeller Foundation. The availability and access to studies and data related to climate change impacts and vulnerability, several urban systems and the city and area development plans were also discussed. The stakeholders from both the cities also expressed their concerns on water scarcity, an increase in the number of mosquitoes and an extended summer season, thus calling for actions to be undertaken. As an outcome of the meetings, both cities selected the project nodal officer, formed a draft core committee and a preliminary draft stakeholders committee. It was also decided to organise a launching workshop in both the cities in September 2014.
The South Asian ACCCRN project team also visited Shillong – where the project had already been launched in March 2014, to conduct the second Shared Learning Dialogue (SLD) on 28 May 2014. During the workshop, the vulnerable areas for the prioritized urban systems (water supply, solid waste management and transportation) were identified on the ward level city map; the actors who can be targeted or engaged in the resilience actions in the city were also recognized. Additionally, power supply was recommended by the participants, including members of the core and stakeholder committee, as another fragile urban system to be taken into consideration along with the aforesaid other four systems.
For further information on the South Asian activities of the ACCCRN project, visit:
http://southasia.iclei.org/our-goals/resilient-city/asian-cities-climate-change-resilience-network-acccrn/