Panaji begins its journey towards becoming a smart city!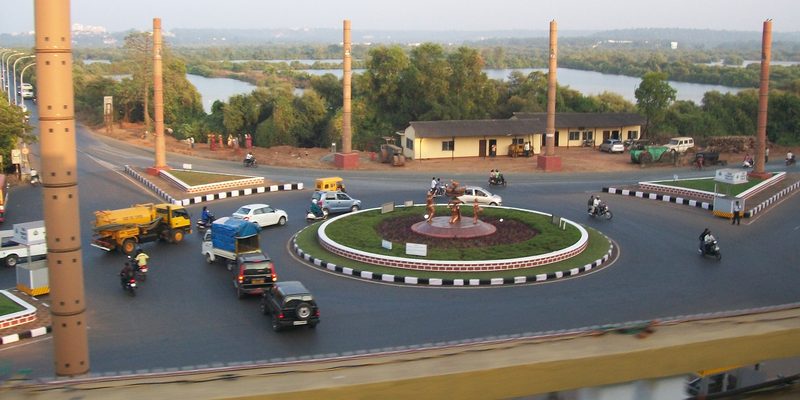 Panaji, the capital of the State of Goa, is among the ninety eight Cities identified as potential Smart Cities by the Government of India under its flagship Smart Cities Mission. The Corporation of the City of Panaji is now competing to be among the to-be-chosen 20 cities, to access funding for Smart City implementation. ICLEI Local Governments for Sustainability, South Asia is proud to assist the City of Panaji to develop a sustainable Smart City Proposal with active involvement of local stakeholders and citizens.
The Panaji Smart City initiative was launched on 14th Oct, 2015 in Panaji, Goa in the presence of the Hon. Deputy Chief Minister of Goa, Shri. Francis D'Souza, the Hon. MLA – Panaji Constituency , Shri. Sidharth Kuncolienkar, and the Hon. Mayor Corporation of the City of Panaji, Shri. Shubham Chodankar and other leading experts and citizens of the City.
A number of technical sessions were facilitated by subject experts during the launch workshop to understand citizen's priorities and to identify feasible smart Solutions. Simultaneously the State-level High Powered Task Force Committee meeting was also held to approve the Panaji Smart City Proposal preparation work plan and to seek inputs from the Task Force members.
Extensive online and offline consultations are being held with local stakeholders, different interest groups and citizens for prioritization of key service sectors that are to be addressed by the Panaji Smart City Proposal and for identification of appropriate smart solutions. Inputs and ideas from approximately four thousand people were considered during the first round of consultations that ended on 19th October. Transportation; Solid waste management; Heritage & Culture; Health and Education emerged as priority sectors. Inputs were received during focused group discussions, zonal workshops, social media sites and Mygov.In platform. 9 zonal kiosks are set up to seek inputs from citizens. Essay competitions were also organized for citizens and school children, which evinced a keen interest resulting in thousands of essay submissions.
The Second round of citizen consultations is on-going for shortlisting pan-city and area-based initiatives to be elaborated in the Panaji Smart City Proposal. The Panaji Smart City Proposal shall be prepared and discussed with experts and citizen groups in the first week of December, the Smart Cities Challenge culminates on 15th December 2015.
Emani Kumar, Executive Director, ICLEI South Asia "It is our distinct honour to assist our long-standing member – the Corporation of the City of Panaji in preparing its Smart City Proposal. We are hopeful – considering the city's previous accomplishments and dynamic governance – that Panaji will emerge as one among the first 20 Smart Cities in India to access funds for implementation"
For more information, please visit: Imagine Panaji website and Facebook page for latest updates.