Panaji has benefited immensely from GreenClimateCities programme: Goa Commissioner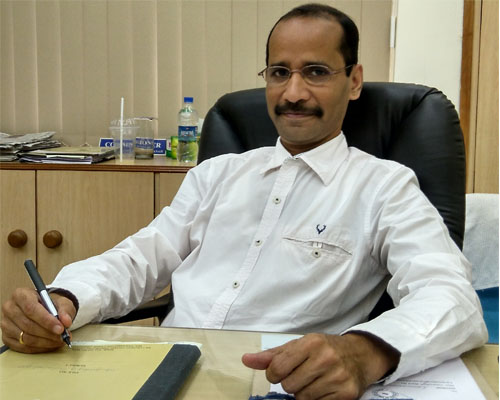 Shri. Dipak Deesai, Commissioner of Corporation of Panaji Goa talks about how the Urban LEDS project and city's association with ICLEI has impacted the city over the years. Edited excerpts:
How has Panaji benefited from the Urban LEDS project?
Panaji was fortunate to be among eight hand-picked Cities in India for Urban-LEDS programme to strengthen Low Emission Development planning. I specially want to mention the GreenClimateCities (GCC) methodology developed by ICLEI to guide local governments to undertake integrated local climate actions. This integrated process has facilitated institutionalization of low carbon development planning process within Corporation of the City of Panaji (CCP) and has been instrumental in enhancing the effectiveness of local energy and climate actions.
The city has been engaged with ICLEI for over three years through Urban LEDS. Could you identify a few key interventions in the process that will help city move towards being more sustainable?

ICLEI's engagement with Panaji had profound impact in taking the city through various steps of capacity building, providing resources and tools' technical and financial solutions and advocating the local climate change agenda at international platforms. The process has helped CCP in prioritising the key sectors to introduce the low carbon sustainable measures and identifying the potential in various sectors. The city level energy and GHG inventory was crucial to identify the major areas of intervention. Panaji Low Emission Development Strategies has been prepared considering the city on-going projects, strategic priorities, Government sponsored schemes & missions targeting at improving liveability of the City ultimately.
Could you explain how Panaji plans to take the learning from the programme ahead?

CCP is committed to further upscale and build on the learning and understanding from Urban-LEDS pilot projects. The Panaji Low Emission Development Strategies suggest an estimated 28.5 million kwh reduction in energy consumption which is equivalent to 27,331 tons of equivalent carbon dioxide reduction targeted to achieve in next five years.
We thank ICLEI South Asia and UNHABITAT for their untiring and continuous support to implement Urban-LEDS in the City of Panaji. We look forward for more such engagements to make Panaji a Sustainable and Resilient City.