Parking management and BRT networks to improve transport in Tamil Nadu cities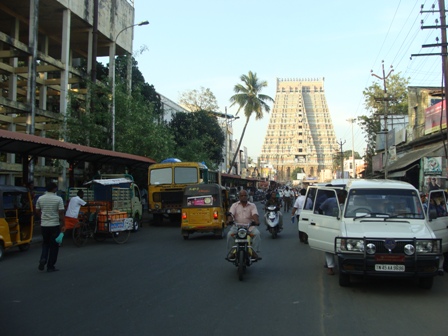 'Sustainable cities through Transport' was the focus of the workshop organised for 5 Tamil Nadu cities on 23 January 2014 in Chennai (India), by the Commissionerate of Municipal Administration, Government of Tamil Nadu, with support from the Institute for Transport Development and Policy (ITDP) and ICLEI South Asia. Presided by the Minister for Municipal Administration, Rural Development, Law, Courts and Prison, Thiru K.P.Munusamy as Chief Guest, the event gave the opportunity to five cities in Tamil Nadu – Coimbatore, Madurai, Trichy, Salem and Tiruppur – to present the transport proposals prepared by ITDP and ICLEI South Asia.
These proposals will be implemented on a priority basis phasing them to one year and five year plans. While all the one year plans include strategies like providing facilities for non motorised transport, parking management and studies to improve public transport systems, the five year plans comprise of larger projects and proposals such as developing a Bus Rapid Transit system network.
Cities have strategically selected the locations for these improvements in such a way to ensure easy public acceptance and facilitate the integration into existing transport proposals. During the workshop, it was suggested that cities should make efforts to feed these plans into their master plans, city level development plans and city mobility plans.
The overall exercise helped to create awareness among cities and city officials about sustainable solutions to the challenge of transport in the city while prioritising mobility for people, rather than proposing facilities for vehicles. It was also suggested by Mr. K.Phanindra Reddy, IAS (Secretary, Municipal Administration of Water Supply that cities should take up some pilot implementation projects in order to understand the issues related to large implementation.