Preparations for Kota Kinabalu Green City Action Plan begin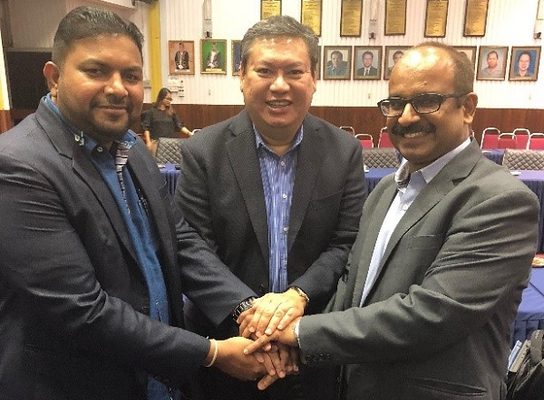 ICLEI South Asia has once again joined hands with the Asian Development Bank (ADB) and The Indonesia-Malaysia-Thailand Growth Triangle (IMT-GT) to prepare a Green City Action Plan (GCAP) for the city of Kota Kinabalu. The team is following a multi-stakeholder consultative process and replicating or rather enhancing the Melaka's experience.
Kota Kinabalu will be the first city in Malaysia to have its own GCAP. However, Melaka, State of Malaysia, had prepared GCAP with support from ADB in 2014.
Kota Kinabalu – Green City Action Plan (KK-GCAP) will support Malaysia's National Urban Policy and help in meeting the State of Sabah and Malaysia's climate and green growth commitments.
The vision of Kota Kinabalu is to realise Nature Resort City; Clean, Green and Livable city based on physical characteristics, economic advantages, and local culture by 2020. This vision will be achieved by focusing on four key parameters: Services, Cleaning, Enforcement and Development.
The KK-GCAP preparation process will be broadly in three essential phases: Mobilization, Analysis, and Project Preparation. This involves establishing the baseline for urban development in the city, including developing an economy wide GHG emissions inventory and conducting a climate vulnerability assessment, analysing Kota Kinabalu's proposed development pathway and assessing the potential for integrating the concepts of resilience and sustainable development into Kota Kinabalu's growth strategy. This will lead to the development of a GrEEEn strategy and action plan for the city, and to identify and scope out specific projects and programs for implementation. This will be done with a specific focus on identifying quick-win implementation measures.
A team of international and national consultants, including experts from ICLEI South Asia, had visited Kota Kinabalu from 9th to 13th of April, 2018 for inception meetings and workshop. The team met the Hon'ble Mayor, Head of the concerned departments as well as technical staff of public and private sectors.

Urban sector-wise current developmental priorities and infrastructure projects were discussed in detail which revealed several areas of need: how to identify, prioritise and implement low-carbon climate-resilient projects and how to access financing. These findings will be exclusively addressed while preparing the Kota Kinabalu Green City Action Plan.

The City government and stakeholder have identified the potential priority projects for implementation through GCAP which includes the Energy Efficient lighting, Eco-School Program, Low-Carbon Building Guidelines, Tanjung Aru Eco Development (TAED) and Pulau Gaya Island Waste Management project.