Providing a perfect blend of adaptation and mitigation measures for Nashik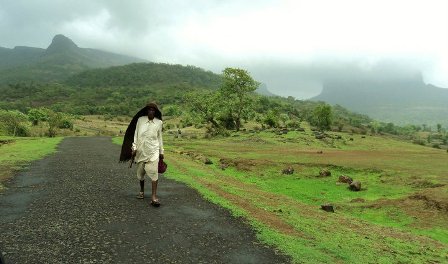 The first project to be using an integrated approach comprising of both adaptation and mitigation measures, the Nashik Sustainable Urban Habitat Action Plan (SUHAP) is progressing at a commendable pace. The ICLEI South Asia team has collected the energy and climate data, analysed the impact of energy consumption on climate change, identified the vulnerability of urban services due to climate change and ascertained the risk status for Nashik.
Ground truthing exercises have also conducted with the zonal representatives particularly in the endangered hot spots to verify the vulnerability of various urban systems and their risk status. These exercises were also utilized to explore the possible local solutions to the critical issues in those areas. A draft SUHAP, following the broad guidelines mentioned in the Government of India's National Mission on Sustainable Habitat (NMSH), has been prepared, which provides with a perfect blend of infrastructural and non – infrastructural mitigation and adaptation solutions to crucial issues in various sectors of the city. This draft not only prioritises these actions according to their implementation term into short/medium/ long term categories but also aims at the larger goal of a sustainable future for the city.
This draft SUHAP was presented before the stakeholders and other key people in Nashik Municipal Corporation in the stakeholder consultation meeting which was organised in the corporation in August. Suggestions and comments were received through a participatory group exercise organised by ICLEI South Asia. The ICLEI South Asia team is now analysing the comments/suggestions received during the meeting and will prepare the revised SUHAP to be submitted to NMC.
The Nashik Sustainable Urban Habitat Action Plan (SUHAP) aims at providing technical assistance to Nashik Municipal Corporation and other relevant departments for the preparation of SUHAP, which will address both issues of mitigation and adaptation.
Read more about the project here.