Pune hosts the energy fair under Earth Hour City Challenge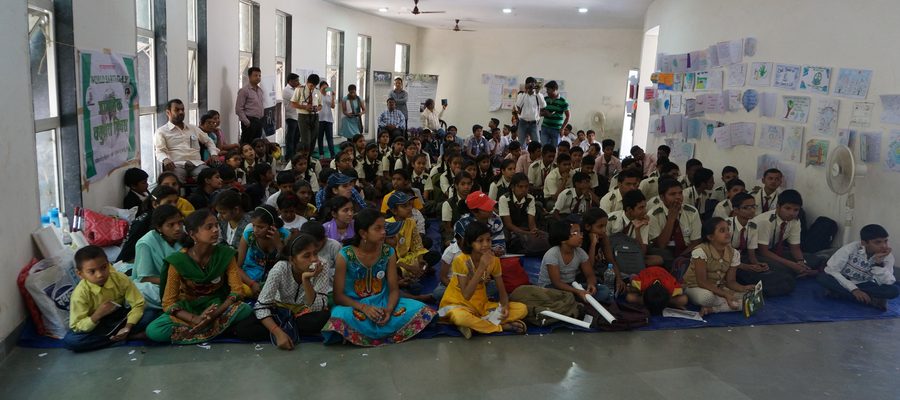 ICLEI Local Governments for Sustainability, South Asia, in collaboration with World Wide Fund (WWF) India and Pune Municipal Corporation, recently organised a one-day renewable energy fair at Rajiv Gandhi Zoological Park on April 25, 2016.
The renewable energy fair was organised under Earth Hour City Challenge, the on-going programme between ICLEI South Asia and WWF India. The objective of the one day energy fair was to raise general awareness about the use of renewable energy and energy conservation measures and their contribution in addressing the global challenge of environment pollution. The event attracted local suppliers and distributors of renewable energy devices who have demonstrated the s use of renewable energy sources in day to day life.
A poster drawing competition was also organised on the side-lines of this renewable energy fair where more than 150 students from different schools and organisations participated to express their concern towards environment degradation and rising level of pollution through drawing posters. They have also come up with innovative solutions to address this challenge through their drawings.
In addition to this, a quiz and various group activities on themes like waste segregation, use of renewable energy, energy conservation, rainwater harvesting, tree plantation, and conservation of eco system were also organised for the students.
The group of experts have evaluated the drawings in different categories i.e. students from (5th to 7th), (8th to 9th) and (11th to 12th) standards and awarded first three students from each category for their drawings.
The energy fair was inaugurated by Deputy Mayor of Pune Mukari Anna Alagude. He addressed the students and highlighted the need to conserve energy and to utilise natural source of energy. The executive environment engineer of Pune Muncipal Corporation, Mr. Mangesh Dighe, Chief Garden Superintendent , Mr. Ashok Ghorpade, Pune Municipal Corporation, Ms. Ashwini yadav from Pune Municipal Corporation and Suchismita Mukhopadhyay, official, WWF – India, representative from ICLEI, South Asia were also present during the event.