SDC Deputy Head visits Siliguri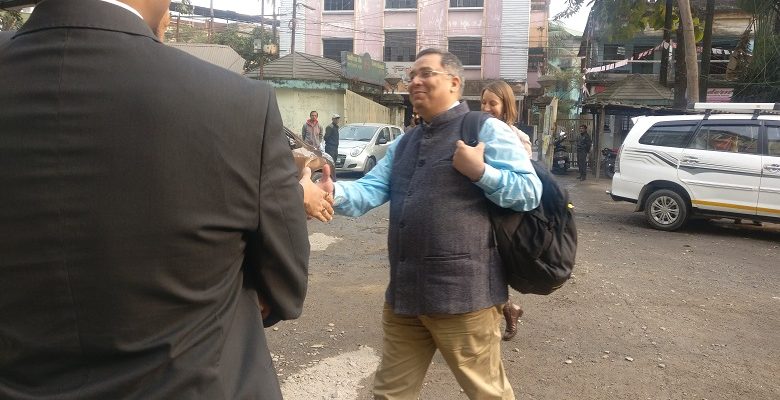 Dr. Shirish Sinha, Deputy Head, Swiss Agency for Development and Cooperation (SDC) visited the city of Siliguri in May 2018. During his trip, he had a detailed discussion with the Mayor of Siliguri on the work that is going on under SDC funded CapaCITIES project.
The discussion also focused on other development issues and initiatives being taken up by the Siliguri Municipal Corporation (SMC). He also briefed the Mayor about activities that can be planned for the city on the occasion of World Environment Day, for which the Mayor expressed his full support.
Dr. Sinha also visited two new sites that have been identified for installation of two Ambient Air Quality Machines (AAQM). He also inspected the progress of the SUNYA initiative and paid a visit to the warehouse where the new new bins which will serve as secondary collection points that the SMC will be installing, to support SUNYA initiative, in wards 2 and 17 are under construction.
Moreover, Dr. Sinha had a detailed discussion with the ICLEI South Asia team members in Siliguri to have an understanding of the activities planned in the next few months.