Solid Waste Quantification and Characterisation in Siliguri under CapaCITIES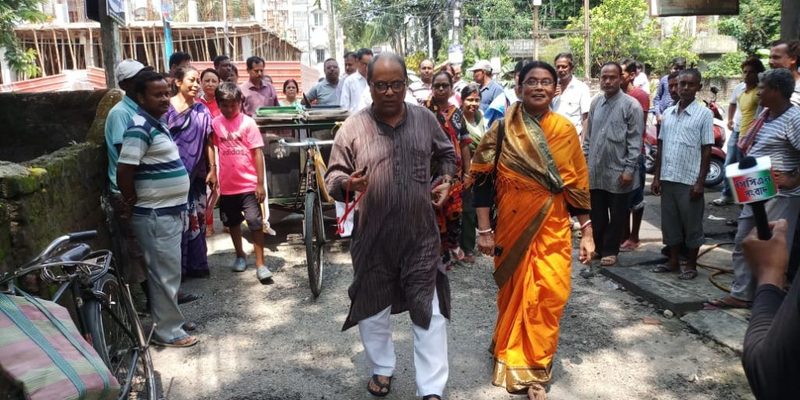 On the occasion of World Environment Day the solid waste pilot "Sunya" initiative under the Swiss Agency for Development and Cooperation supported CapaCITIES Project was launched in Ward 2 of Siliguri by the Hon'ble Mayor, in the presence of Deputy Mayor, Member Mayor in Council (Conservancy and Vehicles) and the Ward Councillor.
The aim of this initiative is to ensure collection of household level segregated waste and treatment of the dry and wet waste appropriately to ensure that minimal waste reaches the dumpsite. ICLEI South Asia with support from Siliguri Municipal Corporation carried out quantification and characterization (both physical and chemical) of the waste in Siliguri.
This, on one hand, will help to understand the total amount of municipal waste that is generated in the city, and on the other hand, will also help to understand the composition of the waste that is generated.
The target group included residential; commercial and market; institutional; and hotel and restaurant waste. The residences of the two Sunya wards were classified as HIG, MIG and LIG and then a random sample of 30 households from each category in each ward was selected whose waste was quantified and characterised for seven consecutive days.
At the same time, the waste from institutional buildings, shops and restaurants, hotels along Hill Cart Road, Sevoke Road and National Highway 31, the Bidhan Market, Hong Kong Market, Regulated Market, Seth Shrilal Market and Vivekananda Market was quantified and characterised.
A report on the findings of this exercise will guide the city to develop a city level waste management strategy.