SOLUTIONS calls out for cities to share sustainable urban transport knowledge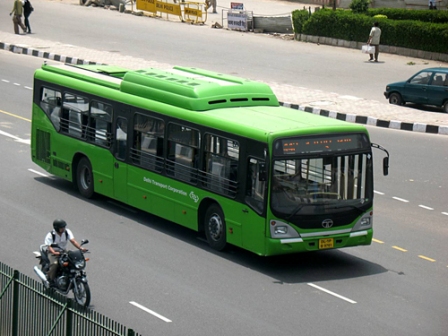 Focusing on facilitating knowledge exchange on innovative and green urban transport, the new European Commission funded project "SOLUTIONS" is calling for cities from Asia, Europe, Latin America and the Mediterranean to take part. ICLEI South Asia is, together with the European Secretariat, one of the project partners.
To achieve its aims, the project will bring together leading experts and city networks, which will aid local leaders in the uptake of innovative and sustainable mobility solutions. Participants can get involved either as "leading cities", who share their expertise; "take-up cities", who commit to enacting new measures; or "training cities", who participate in knowledge-sharing and capacity building workshops. A number of thematic topics will be addressed by the project, including solutions in public transport; transport infrastructure; city logistics; integrated planning / sustainable urban mobility plans; network and mobility management; and clean vehicles.
ICLEI South Asia encourages Indian cities to apply for the role as "take-up cities" and South Asian ones to become part of the "training cities" group. If you are interested, visit http://www.iclei-europe.org/topics/mobility/solutions, where you can find more information and download the application forms. Please do not forget to copy ecomobility-sa@when submitting the form, so that our Transport team can get in touch with you. iclei.org