Thane and Rajkot commit to showcase low carbon development strategies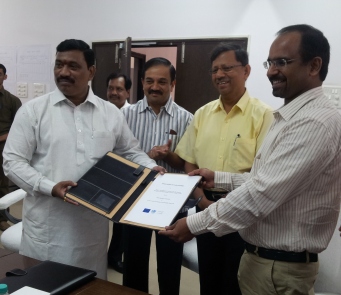 In the first weeks of March, the cities of Thane and Rajkot, India, signed a Memorandum of Understanding with ICLEI, officially signing on as model project cities for the European Commission funded project Promoting Low Emission Urban Development Strategies in the Emerging Economy Countries (Urban LEDS). This project would enable project cities to further the implementation of their solar city master plans, in addition to linking other large scale RE and EE initiatives to national and international reporting and financing mechanisms.
Together with six other satellite cities in India (Gwalior, Shimla, Nagpur, Coimbatore, Pimpri Chinwad, and Panaji) and over 25+ cities in Brazil, Indonesia and South Africa, Rajkot and Thane will pioneer a low emission development model, creating good practices that will be disseminated and replicated globally, to further promote and foster emission mitigation measures in urban development.
For more information about the project, visit www.urban-leds.org