Awareness raising initiatives on waste segregation in SUNYA project cities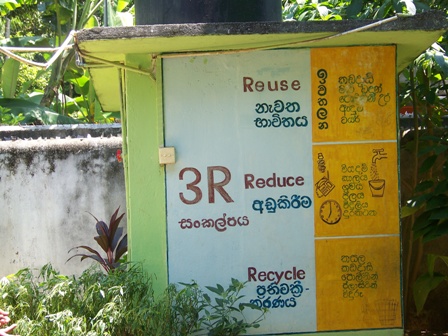 Dhaka North City Corporation (DNCC) hosted the second partner meeting of SUNYA-Towards Zero Waste in South Asia in Dhaka, Bangladesh, from 18-20 February 2013. The cities involved in the project (from Nepal, India, Bhutan, Bangladesh and Sri Lanka) met with the partner organizations to take stock of the progress achieved so far and plan the next steps.

Most cities have formed local project coordination units, as well as started a series of local activities, from waste segregation and collection initiatives, awareness raising campaigns, rag-pickers capacity building, education programmes in schools and more. Each city has identified key stakeholders within the local community, who are involved in the development of the project activities, bringing in their perspective and expertise.

Throughout the month of February, the South Asian and European partner organisations, acting as the technical support partners, visited partner cities in Nepal, Sri Lanka, India and Bangladesh city, met with the political leaders and visited the pilot areas, to verify that all planned activities are indeed relevant to the local situation and acceptable to the local community. Meetings with the key stakeholders have been organised to discuss and plan the rolling out of the Capacity Building Micro Programmes and Pilot Area Action Plans, main focus of the upcoming phase of the project.

For more information about SUNYA, visit http://www.sunyaproject.org