Training in Delhi for SUNYA's local project coordinators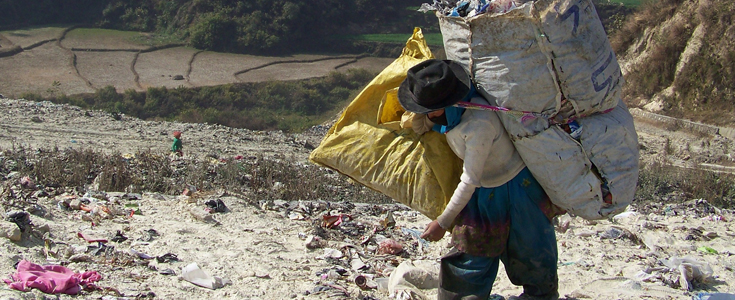 ICLEI South Asia hosted a four-day training workshop on sustainable solid waste management in Delhi, India from 28 August to 31 August for SUNYA local project coordinators. Inaugurating the workshop, Farhad Suri, former mayor and present Leader of the Opposition of the South Delhi Municipal Corporation, stated that rag pickers play an important role in the solid waste management of Delhi and urged smaller cities to look for possible opportunities to formalize and integrate the informal sector.
Participating cities included Shimla and Coimbatore (India), Matale (Sri Lanka), Hetauda and Tansen (Nepal) and Phuenthsholing (Bhutan). North Dhaka, Bangladesh was unable to attend.
The technical sessions of the workshop were complemented by site visits in Delhi to showcase working examples of sustainable solid waste management. During the technical sessions the participants were trained on the principles of sustainable waste management and how to incorporate these into their city processes. Some of the topics covered included the 3R principle of waste management, involvement of the informal sectors, community involvement in solid waste management, and public private partnership for municipal bodies. Successful case studies from around the country were also showcased to the participants.
Site visits covered a spectrum of initiatives ranging from a small community level composting unit run by a Residence Welfare Association (RWA) to the Composting Plant and Waste to Energy plant of the Municipal Corporation of Delhi at Okhla. Participants also got the opportunity to observe a unique initiative where a group of informal workers have come together to form a registered group with the government to collect e-waste.