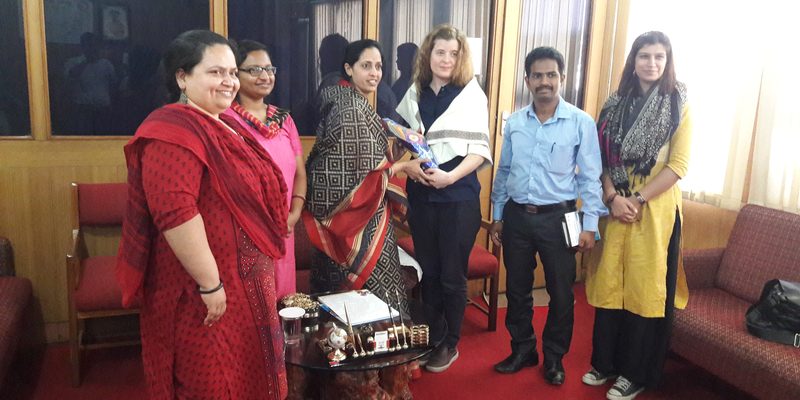 Dr. Melanie Roberston from International Development Research Centre (IDRC) conducted a site visit to Solapur from the 4th to 5th February, 2018. Prior to the visit, a detailed discussion on the project progress was carried out in Delhi with the entire project team.
Dr. Robertson visited the selected micro catchment in Solapur. Meetings with the local residents and government officials were conducted in the Ekrukh village and TaleHipparga village. Meetings with Mrs. Shobha Banshetty, Mayor, Solapur Municipal Corporation (SMC); Mr. Laxman Chalwadi, City Engineer, SMC and Mr. Ravindra Mane – Information Officer for IWMP – Solapur District and Agriculture Officer were also held to discuss the major issues in water sector in the city and its water resources.
A site visit was undertaken to Ekrukh Lake, one of the important water resources for the city and villages and to the waste water treatment plant in Solapur. The visit and discussions led to a better understanding of the issues and ground situation; looking possibility of synergies with some ongoing government schemes understood and detailed interactions with stakeholders.
Dr. Roberston also had a detailed meeting with the project team in Delhi to understand the progress.